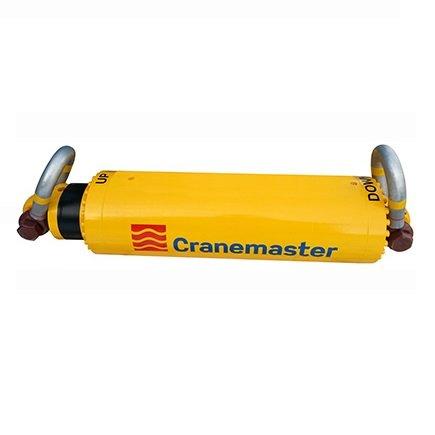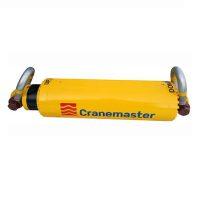 Survey Equipment
Cranemaster CM1-100T-1000: Passive Heave Compensator
Unique Group in partnership with Cranemaster offers CM1-100T-1000 Crane Heave Compensation unit. It is equipped with a safe working load (SWL) of 100 ton and 1000 mm stroke range. The units are designed to reduce impacts in offshore lifts above sea level, through the splash zone and subsea.
Features
Protects crane, rigging and payload from shock loads, motion and/or excessive forces.
Rugged unit designed to operate in the harshest environments.
Produced in Norway and Germany using high quality material and components.
Designed and tested for harsh offshore environments.
Adjustable spring and dampening characteristics.
Self-contained – no external connections of hoses or wire required.
Specifications
The SWL for the product is 100T.
The stroke length for the product is 1000 mm.
Indicative load range: 2T – 45T.
Weight in air w/shackles: 1300 kg.
CMAC control system: None.
Applications
Shock absorption air/subsea
Overload protection air/subsea
Offshore installation projects.
Decommissioning.
Splash zone crossing.