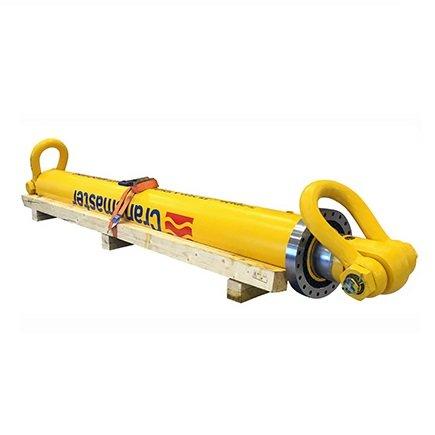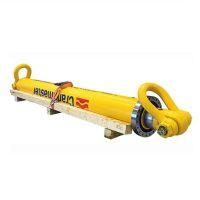 Survey Equipment
Cranemaster CM1-100T-2500: Passive Heave Compensator
Availability: Rental, Sale
Unique Group in partnership with Cranemaster offers the CM1-100T-2500 unit. It is a state-of-the-art unit that protects crane, rigging and payload from shock loads, motion and/or excessive forces.
Features
Rugged unit designed to operate in the harshest environments
Produced in Norway and Germany using high quality material and components.
Self-contained – no external connections of hoses or wire required.
Designed and tested for harsh offshore environments.
Specifications
Safe Working Load (SWL): 100 Ton.
Stroke length: 2500 mm.
Indicative load range: 1T – 20T.
Weight in air w/shackles: 1003 kg.
Adjustable spring and dampening characteristics.
Applications
Shock absorption air/subsea.
Overload protection air/subsea.
Tension control air/subsea.
Offshore installation projects.
Decommissioning.