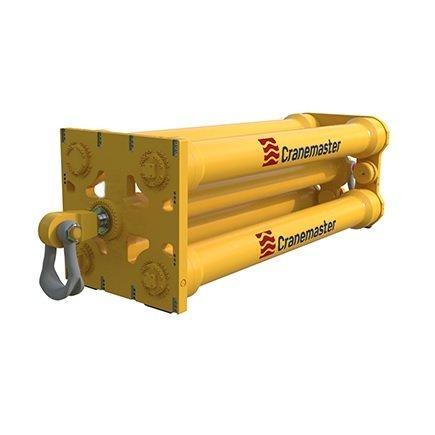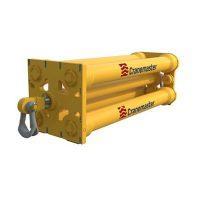 Survey Equipment
Cranemaster CM3-250T-4500: Passive Heave Compensator
Unique Group offers Cranemaster's CM3-250T-4500, a passive heave compensation equipment that protects crane, rigs and payload from shock loads, motion and/or excessive forces. It is manufactured in Norway and Germany using high quality materials and components.
Features
Designed and tested for harsh offshore environments.
Adjustable spring and dampening characteristics.
Self-contained – no external connections of hoses or wire required.
Outstanding shock absorption, overload protection and tension control in air/subsea.
Specifications
Safe Working Load (SWL): 250T.
Stroke length: 4500 mm.
CMAC control system: Yes.
Applications
Shock absorption air/subsea and splash zone crossing.
Overload protection air/subsea.
Tension control air/subsea.
Retrieval, decommissioning air/subsea.
Resonance avoidance and landing speed reduction in subsea applications.