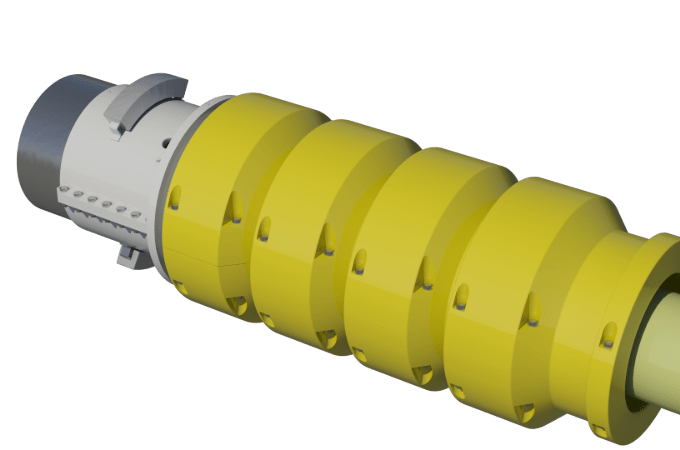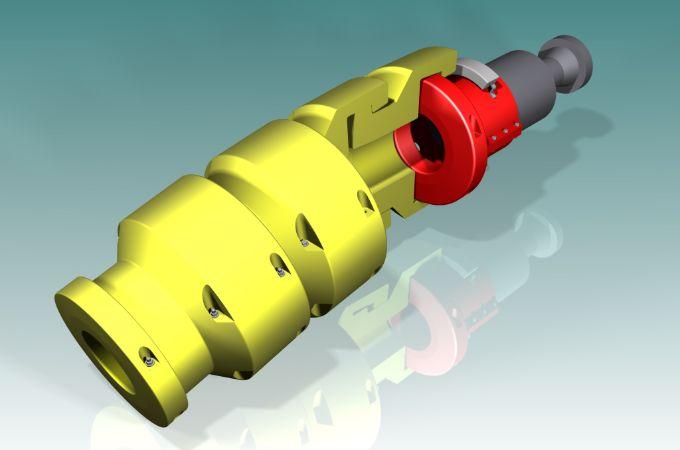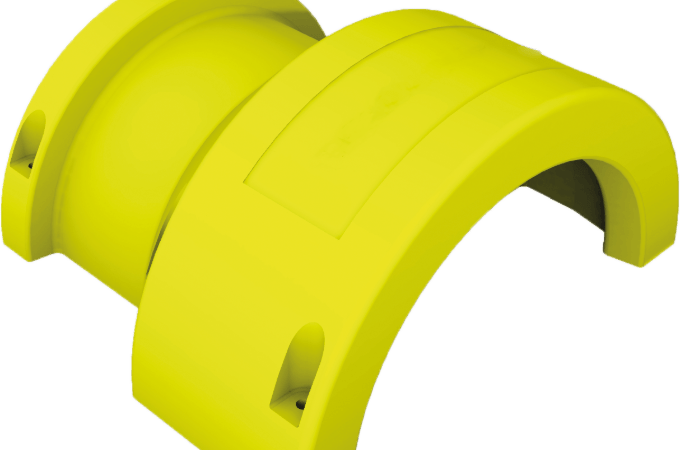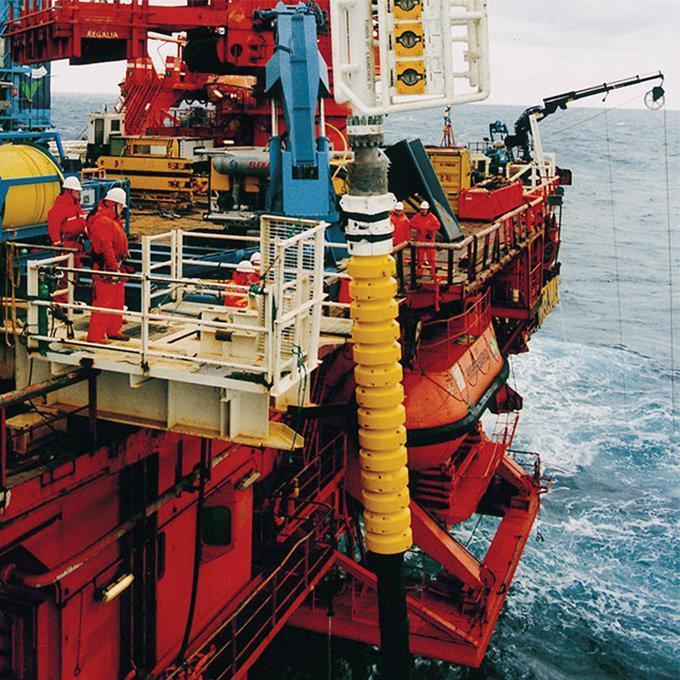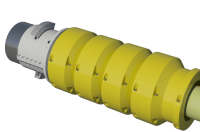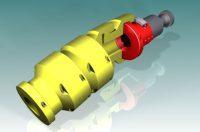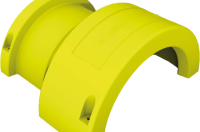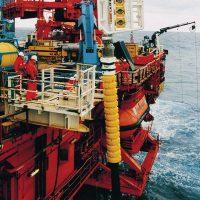 Survey Equipment
CRP Subsea: Bend Restrictor
Unique Group provides bend restrictors from CRP Subsea, which controls the bending of the flexible pipeline, umbilical or cable thus preventing damage from occurring. The system comprises of a number of interlocking elements that form a semi-rigid curved structure, engineered to inhibit bending beyond a designated minimum bending radius (MBR) at a specified design load.
Features
Provides a suitable load path from flexible to fixed structures.
Standardised and bespoke custom design options available.
No maintenance required.
Reduced mass per metre.
Marine grade polymers and corrosion resistance.
Specifications
Two-piece, polymeric, split design is attached to the pipeline or cable during deployment.
REACH compliant material – Hg (Mercury free).
Ensures protection throughout the design life in excess of 25-30 years.
API 17L certified material.
Multiple handling options available.
Applications
Subsea flexible pipelines, umbilicals and cables.
SURF protection at end terminations.
Flexible risers, jumpers, flowlines, PLETs, J-tube entries, wellhead connectors and tether clamps.
Steel tube and thermoplastic umbilicals.
Thermoplastic composite risers and fibre optic cables.