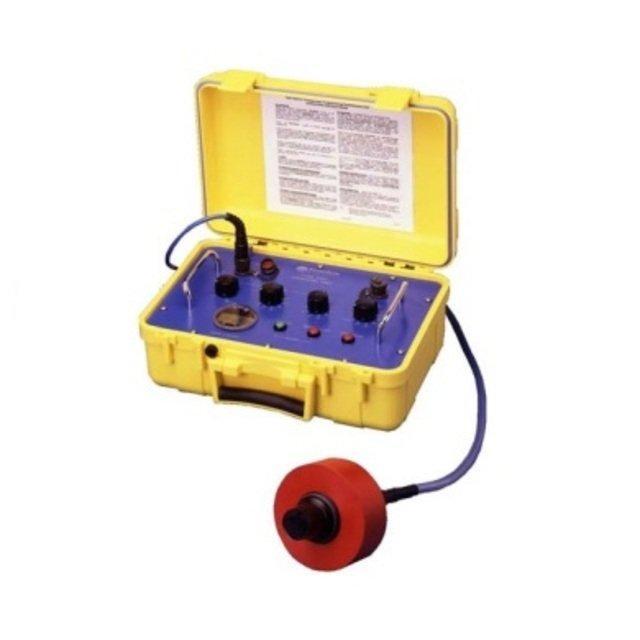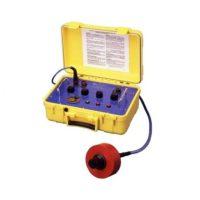 Survey Equipment
Sonardyne 7967: OBC/LRT Deck Unit
Availability: Rental
The Sonardyne 7967 OBC/LRT Deck Unit commands and programmes Sonardyne's TZ/OBC transponders and Lightweight Release Transponders (LRTs).It consists of a deck unit and dunking transducer. It is capable of being operated through RS232 which allows raw range data to be logged and processed on a computer.
Features
Supplied in a rugged, portable case.
Enables transponders to be tested and programmed with thousands of unique.
Highly secure coding sequence prior to commanding LRTs to 'release'.
Powered by alkaline battery packs.
Easy to operate
Specifications
Operating frequency: HF (35–50 kHz)
Transmit source level (dB re 1 µPa @ 1 m): 185 dB
Receive sensitivity (dB re 1 µPa): 110 dB
Pulse length: 2 ms
Timing resolution: 16 ms
Applications
Used to configure transponder's acoustic identification,
Used to test the transponder and in prior to deployment load the release 'bit' in the case of the Lightweight Release Transponders.
Measure ranges to the transponder
Bathymetric survey
Oceanographic survey