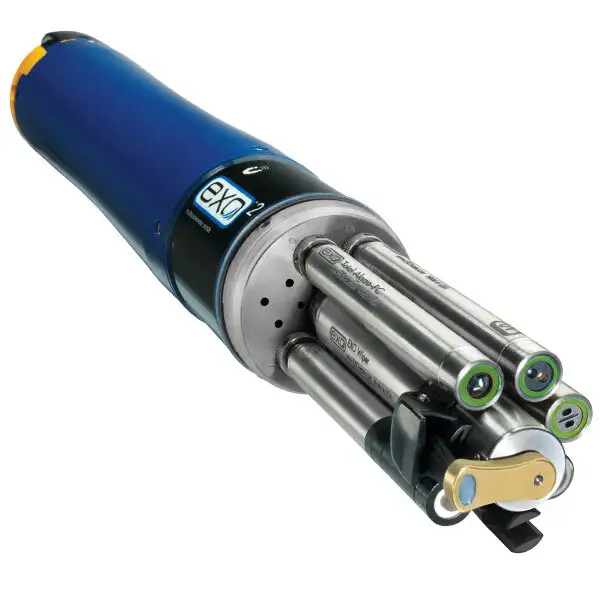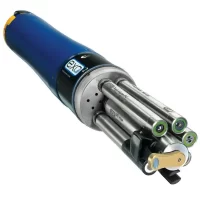 Survey Equipment
YSI EXO2 Sonde: Multiparameter Monitoring
The EXO Sonde represents the intersection of the environment and observation and a new generation of monitoring technology. It has been built with a rugged design and increased accuracy while also improving ease-of-use in the collection and transmission of water quality data.
Features
Complete calibration in less than 15 minutes using EXO's suite of smart sensors and intuitive KOR interface software.
Set up, calibrate, and deploy your instrument without a single cable.
EXO uses copper-alloy parts and anti-fouling wipers to prolong deployments and improve data accuracy.
Guided calibration and sensor feedback make EXO an extremely reliable water monitoring platform.
Onboard monitoring systems automatically scan for configuration errors, monitor memory status, and verify sensor operation.
Specifications
Ports: 7 sensor ports (6 ports available when central wiper used) Peripheral ports: 1 power communication port; 1 auxiliary expansion port
Size: Diameter- 7.62 cm (3.00 in), Length: 71.10 cm (28.00 in)
Weight: 3.60 kg (7.90 lbs) with 5 probes, guard and batteries installed
Operating temperature -5 to 50˚ C
Depth Rating 0 to 250 m (0 to 820 ft)
Applications
Marine experts for water quality monitoring across a wide variety of water bodies
Environmental research
Used for groundwater monitoring in the fields and also by the municipalities.