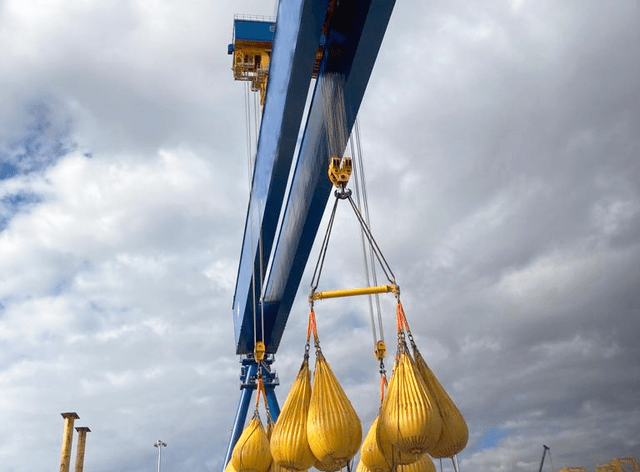 Project Summary
Client Name: Leading Shipbuilding Company
WATER WEIGHTS® proof load bags can be used for testing cranes, beams, davits or any lifting equipment and applied across the marine, industrial and engineering sectors. To know more, get in touch with us buoyancyballast@uniquegroup.com
Summary of the Project
Unique Group successfully completed a 1000t proof load test on a gantry crane at a shipbuilding facility in Italy, using our pioneering brand of Water Weights 110t and 55t load testing bags.
Client Requirement
The client wanted to perform 1000t load test on their gantry crane using Water Weights as a part of their routine maintenance campaign.
Unique Solution Delivered
The heavy load test was achieved in an easy, safe and cost-effective manner using our massive 110t capacity Water Weights load testing bags. A load of 1000t was applied to the spreader beam as specified by the client using 10 x 110t lift bags and 4 x 55t bags. Britlift 1350t modular spreader beam were used for safe and efficient rigging. We also performed separate testing of hook 1 and 3, including separate overloads and function testing of main hook number 3.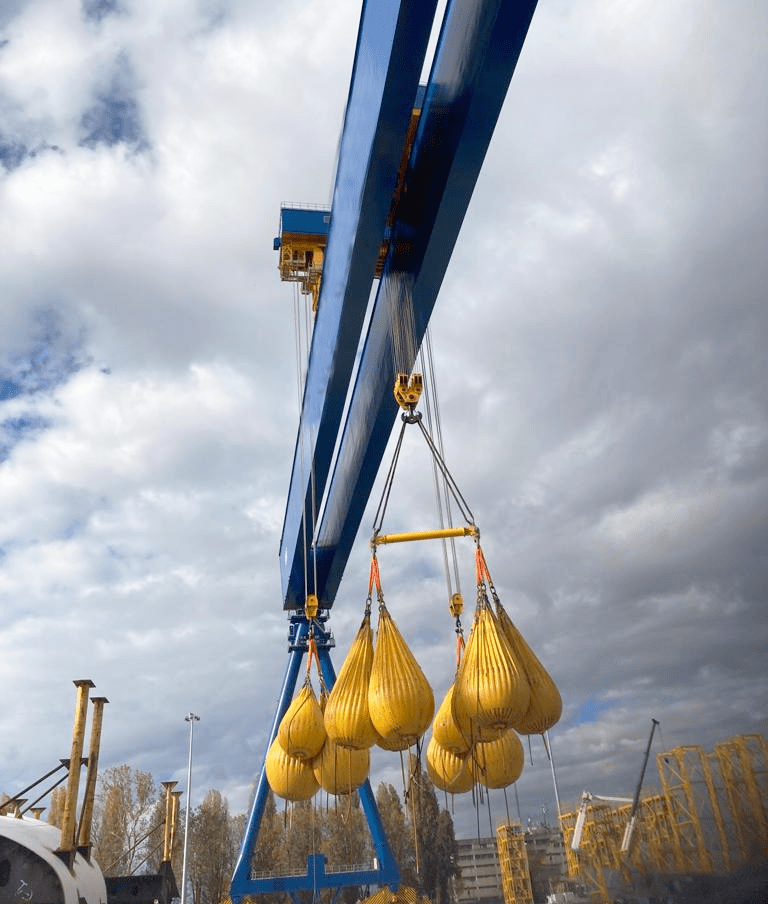 The team fully assisted with the rigging, filling, testing, draining and site clearance, this project was completed in the safest and most efficient manner. The project was done in partnership with ATS, our agent in Italy, over a span of two weeks.
Benefits Delivered
Experienced technical team provided on-site support
Cost saving for the client owing to reduced logistics
The test was carried out onsite in a safe and controlled environment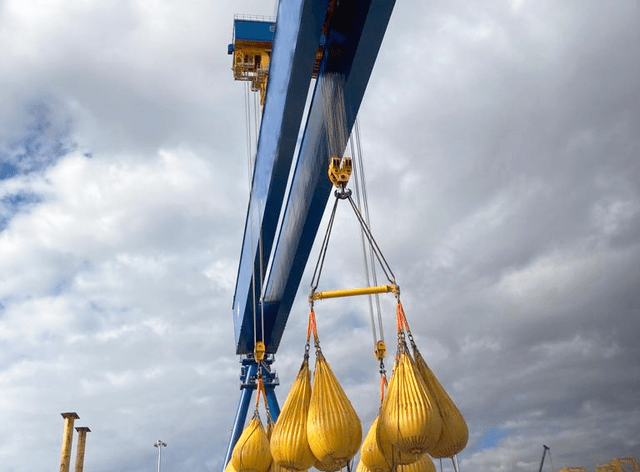 Project Summary
Client Name: Leading Shipbuilding Company
WATER WEIGHTS® proof load bags can be used for testing cranes, beams, davits or any lifting equipment and applied across the marine, industrial and engineering sectors. To know more, get in touch with us buoyancyballast@uniquegroup.com