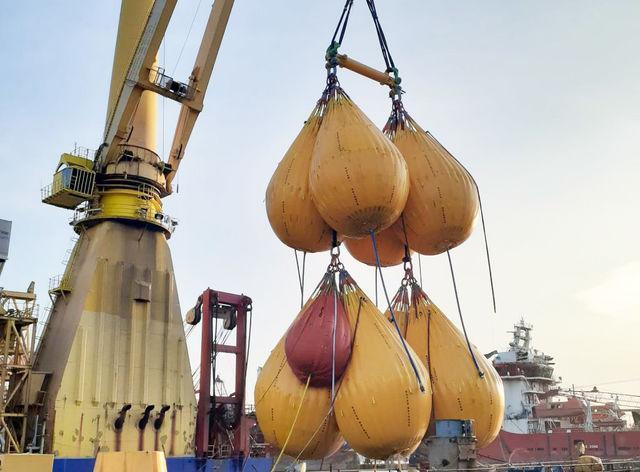 Project Summary
WATER WEIGHTS® proof load bags can be used for testing cranes, beams, davits, or any lifting equipment and applied across the marine, industrial and engineering sectors. To know more, get in touch with us buoyancyballast@uniquegroup.com
Summary of the Project
Unique Group's Water Weights Americas team successfully carried out an 880T proof load testing operation on the main deck and support cranes of DP3 Pipelay & Construction vessel, Telford 34 in Mexico. The test was performed by our team of experienced personnel using 110T Water Weights bags, Britlift modular spreader beams and 700t ALRS2 load shackles from JCM Load Monitoring, in line with the local COVID-19 safety measures.
Client Requirement
The client requested Unique Group to conduct crane proof load testing of the Main Huisman Crane and TTS Post cranes, and a hydraulic heave compensated gangway onboard the Telford 34.
Challenges faced
One of the major challenges we continue to experience during our project execution is the ongoing COVID-19 crisis and its impact on our support personnel who are to undergo quarantine while working abroad and follow compliance measures, distinct to each country.
Uncontrollable delays in the project window due to an impending storm during the scheduled test dates.
Unique Solution delivered
Unique Group offered a turnkey proof load testing solution to the client that included lifting equipment aboard the Telford 34. The load test operation on each crane was achieved in a quick, safe and cost-effective manner using our Water Weights load testing bags. The team designed a modular spreader beam and located slings and lifting equipment to rig the bags onto two 700 tonne load cells and then to the crane hook.
Extra support in terms of labor and equipment was provided with the assistance of our Mexican agent, DPG.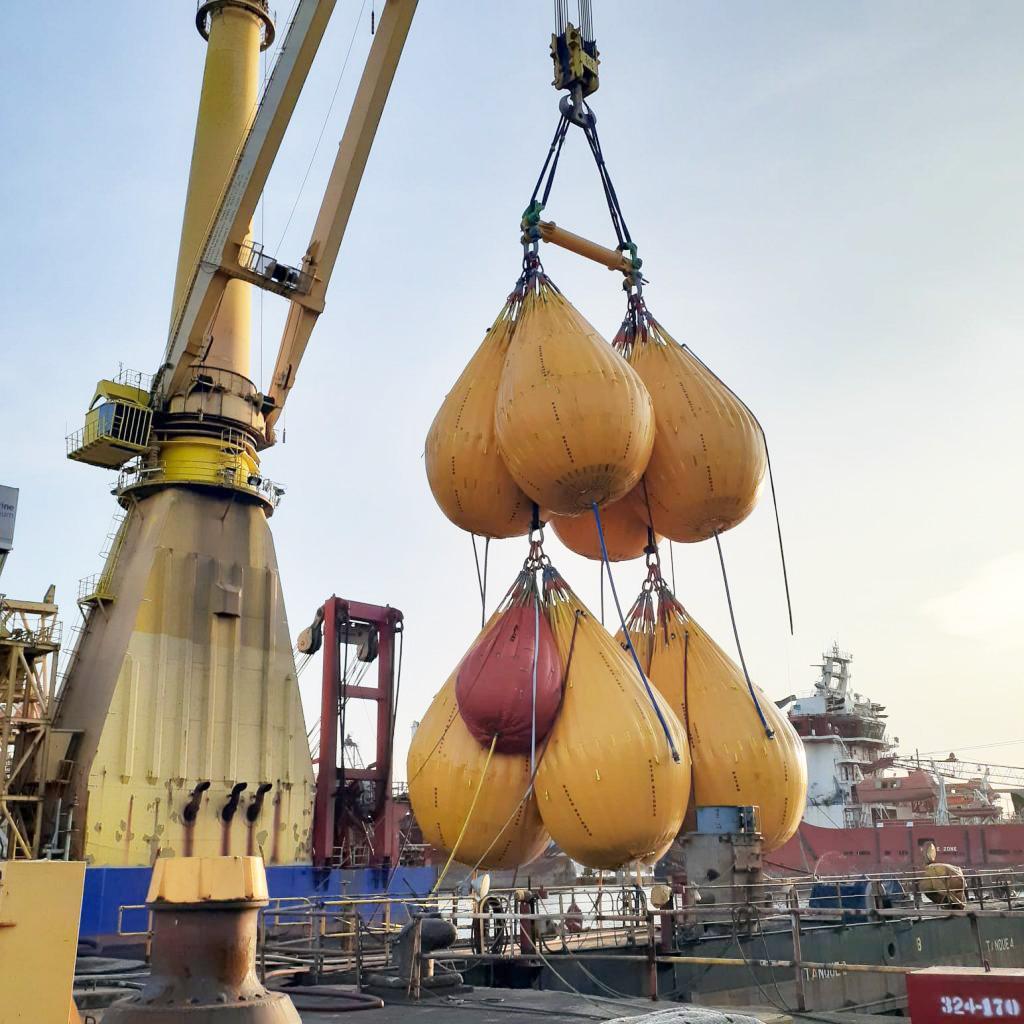 Benefits delivered
The test was carried out on-site in a very safe, cost-effective, and controlled environment
A turnkey heavy load testing solution was provided to the client inclusive of various equipment and highly experienced personnel
The test was carried out successfully thereby resulting in full compliance of the vessel with class requirements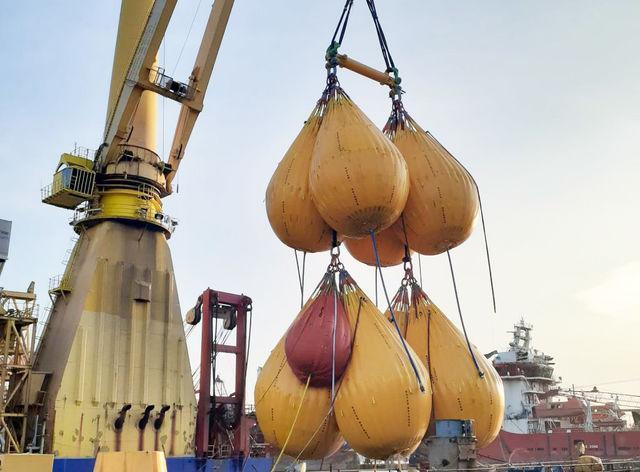 Project Summary
WATER WEIGHTS® proof load bags can be used for testing cranes, beams, davits, or any lifting equipment and applied across the marine, industrial and engineering sectors. To know more, get in touch with us buoyancyballast@uniquegroup.com