By Bob Elshove, Director – Diving Sales (Africa)
Surface Supply Air Diving systems, are a favourite among customers choosing systems suited for limited diving depths while capitalising on the reduced cost of procurement and operational advantages over Saturation Diving Systems.
Within the West African context, until now, the greater demand for diving systems has been for air dive systems over Saturation diving systems. The reason being that most offshore diving operations in West Africa are either servicing subsea fields on the shallow continental shelf or deep water FPSO support, both typically supported by air diving.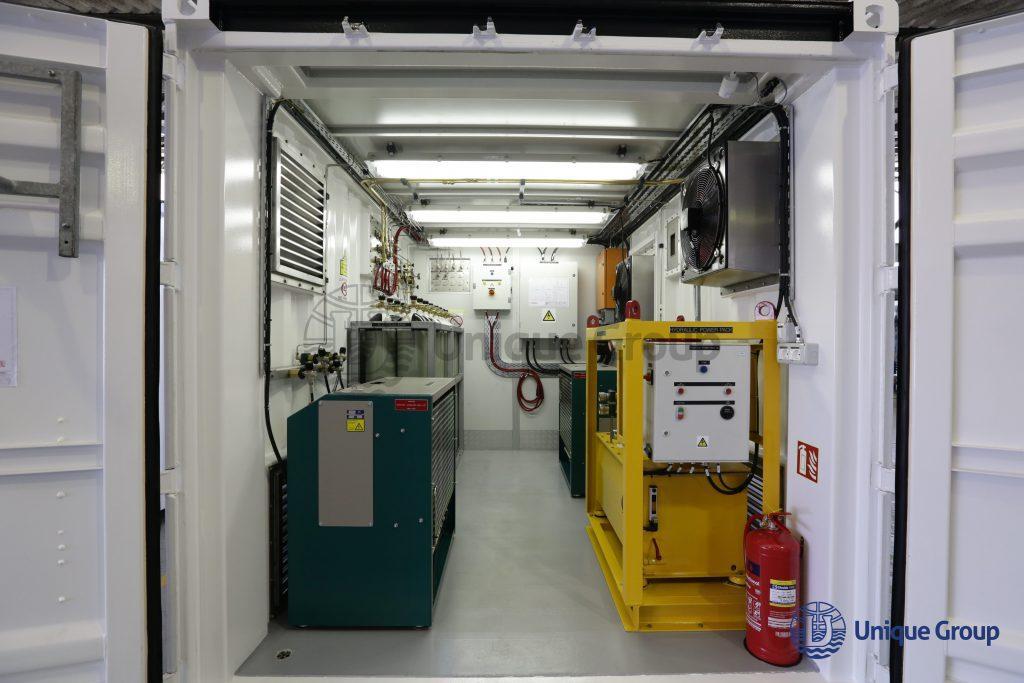 Enhanced safety
Globally the standard of air diving systems has seen a steady increase in quality, functionality and safety requirements over the past five years.
In keeping with these stringent requirements and strongly adhering to them, IOCs are ensuring their client representatives are well trained in IMCA assurance that is focused on ensuring that manufacturers build these systems in accordance with industry standards, this in turn further guarantees that clients do indeed receive systems compliant to the latest, stringent and updated IMCA certifications.
For evident quality and safety reasons, these improvements have generally been positively received within the industry space. Exxon and Shell for example, in keeping par with the latest developments, updated their requirements to call for class approved air dive systems to be used by their contractors as far back as 2013 and 2014. The requirement for classed air dive systems is however not universally mandated.
New methodologies
Since the 2014 oil and gas industry slump, there has been immense pressure to adopt cost efficiencies in offshore commercial diving operations without jeopardising quality and safety. In response, manufacturers have had to reassess their design processes in order to tackle costs while also assisting contractors in reducing their asset costs. For instance, using smaller dive boats with SRP systems whenever the work scope permits. A new development in this area which is currently receiving a lot of attention in the industry in further addressing these requirements is the concept of TUP diving systems, a diving methodology which operationally establishes a niche between the Saturation and Air diving methodologies.
A further dynamic that has evolved over the recent years is that diving contractors are finding it progressively arduous to forecast the acquisition of new projects. Consequently, there has been a paradigm shift in contractors purchasing assets only after a contract has been awarded. This has further constrained manufacturers to reposition their processes and offerings to enable a far shorter delivery time than was traditionally permitted.
Our Unique factor
Unique Group is at the forefront of the air diving industry globally and has firmly established itself as a market leader in evolving to meet the changing dynamics of the commercial diving industry. This means that a bespoke air diving solution meeting the latest IMCA and Class approval requirements is always available to customers worldwide. With an engineering design and manufacturing capability well established in Cape Town, Unique Group is positioned to closely understand customer requirements in West Africa and evolve their offerings to meet these exacting demands. This has further bolstered the Group's position to establish itself as a frontrunner in the Air Dive industry.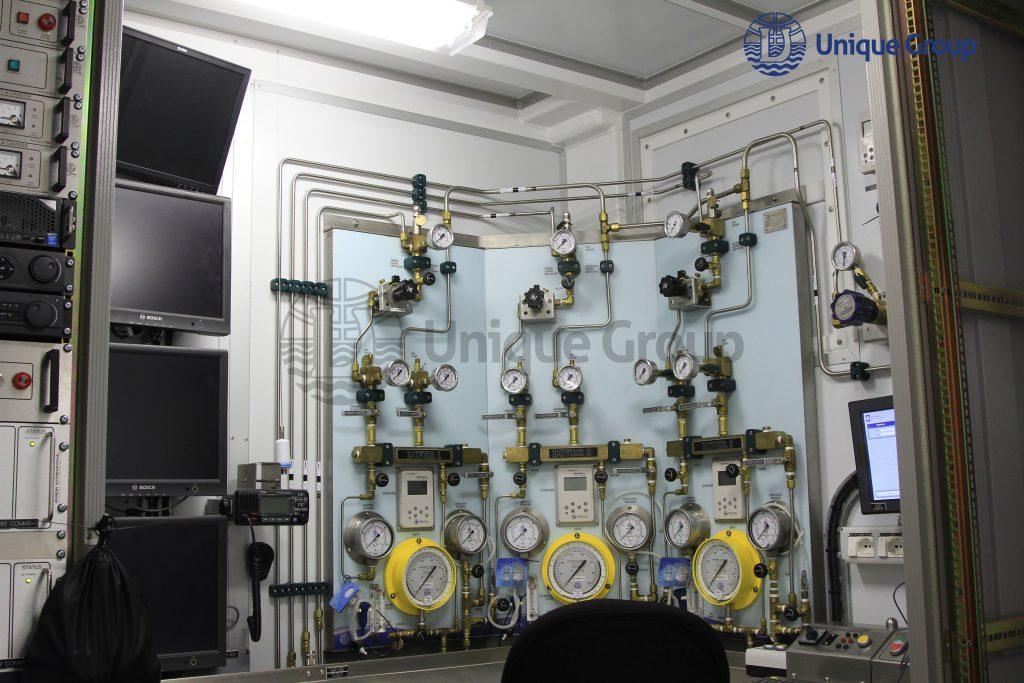 Read more about our Air Diving Systems: www.uniquegroup.com/browse/c-Diving-Life-Support-99/c-Surface-Diving-Equipment-416/c-Containerised-Diving-Systems-420/