Nick has been associated with Unique Group since 2015 when they acquired GSE Rentals in Aberdeen. Currently, he works as a Sales Engineer for our Survey Equipment division.
Q1. Please provide a brief summary of your career to date. How many years in the industry and how many at Unique Group?
I started my professional journey at GSE Rentals way back in 1996 as a young and enthusiastic trainee workshop engineer. Over the 19 years with GSE, I have donned many titles including a Senior Engineer, Project Supervisor, and currently, Sales Engineer. It is now coming up to 6 years with Unique Group, as a Sales Engineer in the Survey Equipment division.
Q2. What is your key area of expertise?
My key area of expertise is Geophysical, Hydrographic, Oceanographic and Environmental equipment. Over these 25 years, I have realised that sound product knowledge, superior customer service, quicker response time and team collaboration are crucial in delivering any project promptly and successfully.
Q3. What do you enjoy most about your current role?
The offshore industry offers a lot of variety and challenges which I enjoy the most about my current role. Even after working in this industry for 25 years, every day still feels like a 'school' day and being a part of the company's growth and success story is exhilarating.
Q4. What do you feel is necessary for anyone to excel in a technical / engineering role such as yours?
You should be keen to experiment and learn new technologies in order to better yourself. Work hard and always have the ability to listen to others and work well in a team environment.
Q5. How would you describe a typical day for you at Unique Group?
A typical day at Unique Group is always busy with lots of equipment being prepped for projects in the UK and Europe.
Q6. Any key highlights to date of working with the company / key project you worked on?
I can't think of any key highlights as such. I have just continuously worked hard over these years to get the equipment out the door and keep the customer (and finance department :)) happy. I have also been lucky to be always surrounded by a great team which makes working in a fast-paced environment even more fun.
Q7. What do you consider as one of the biggest engineering marvels in the world and why?
Well, there are too many to choose from. But I think The Falkirk Wheel in central Scotland is my personal favourite as it's the only rotating boat lift of its kind in the world.
Q8. What do you specifically do to maintain the professional/personal life balance? How has this changed since the onslaught of COVID-19?
I have a very supportive family and friends who understand the nature of my work which makes it easier to switch over between my personal and professional lives. Main hobbies are Running and Cycling which have helped me mentally and physically throughout the pandemic.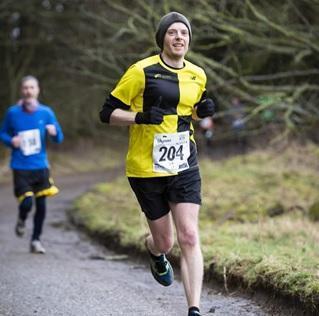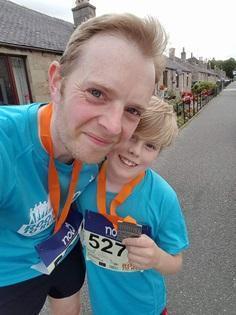 Q9. How has the year been so far, both from a personal as well as a career perspective?
Hasn't been the easiest of years for my family and I, however, we are managing to get through it and keep our chins up. Career-wise, we have been lucky that we have remained busy throughout the pandemic, with further hard work, hopefully, this will continue for the rest of the year and next.