By Himanshu (Harry) Gandhi, CEO – Unique Group
This is my second attempt to put a blog out there for all of you to read and this time I thought I should write about something close to my heart (as Dr.Google told me to do so).

Over the years I have often thought about, how & why we got Unique Group to where it is today and what has kept us going all these years. Following are some of the snippets from my ongoing introspection.

In 1993, when we started Unique, I was joined by a team all of whom (including me) had then left a comfortable job. This was a big driver for us to create a new beginning for ourselves & our families against all odds.

The Right Attitude & A Vision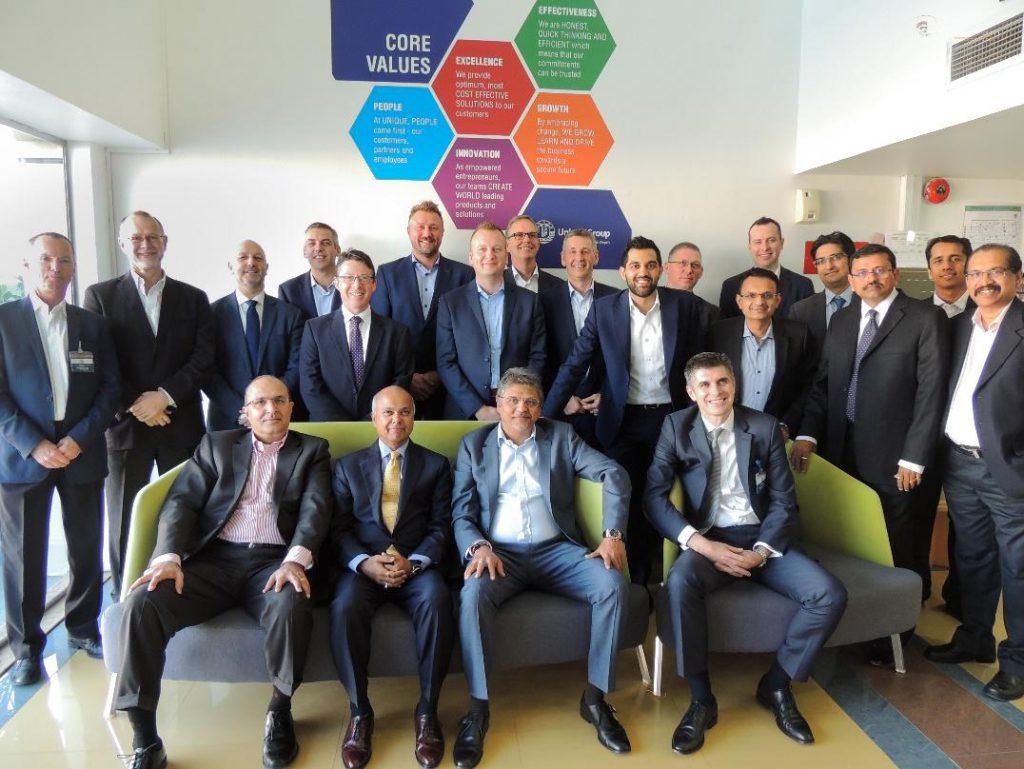 The Executive Management team at Unique Group

This all started with a definitive attitude to succeed and prove to ourselves that we are capable of thriving. From the beginning, we worked to construct a positive and healthy work environment for the team, which is still a motivator that drives us all as we are growing further. Customer Satisfaction, Flexible service and High quality – have been the key founding values with which Unique Group was formed. I am proud to say that the founding values still remain a key part of our core purpose 25 years later as well – "To be business leaders through technical distinction and superior customer service"

My Team

Having taken this big bold step, I was lucky to have my loyal team of Antony, Lancy, Lobo and Patrick who joined the crusade and with whom Unique was born (Three of them are with me even today). Richard Eldridge, a true guide and mentor to all of us, continued to help us establish ourselves in the industry. With that Unique Group grew steadily to become a company with 500+ employees today. Our team is the "Unique Family" and we have all worked hard to establish a corporate organisation with family values.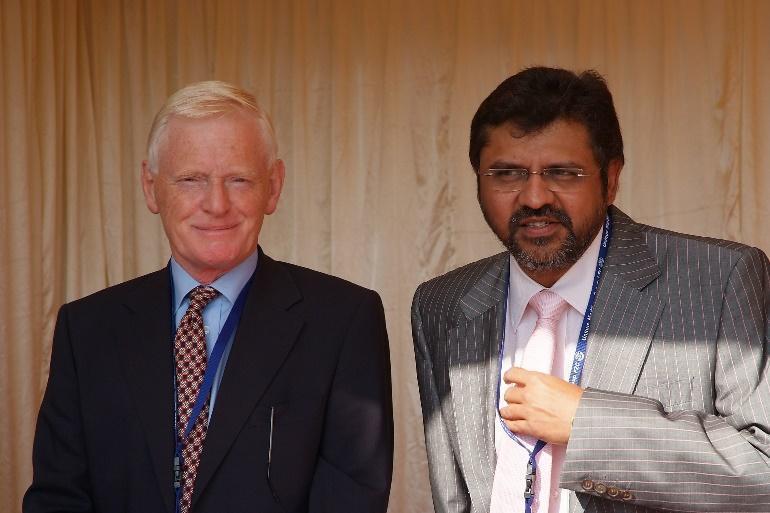 L-R: Richard E and Harry G

Industry Support

Our focused approach to remain and excel as an independent equipment supplier got us success with key clients starting in the Middle East region and then expanding worldwide.

I would like to thank each and every one of them for helping us get to where we are today.

Along the way with strong business relationships, we were able to avail the opportunities which were presented to us. Our ability to reinvest and remain consistently debt free assisted us in times of doubt from financial institutions i.e., good weather friends 'our bankers'.

Our Culture

Above all, our recognition as a team and our families to accept "Unique is because we are" has been our culture helping us strengthen our internal and external bond.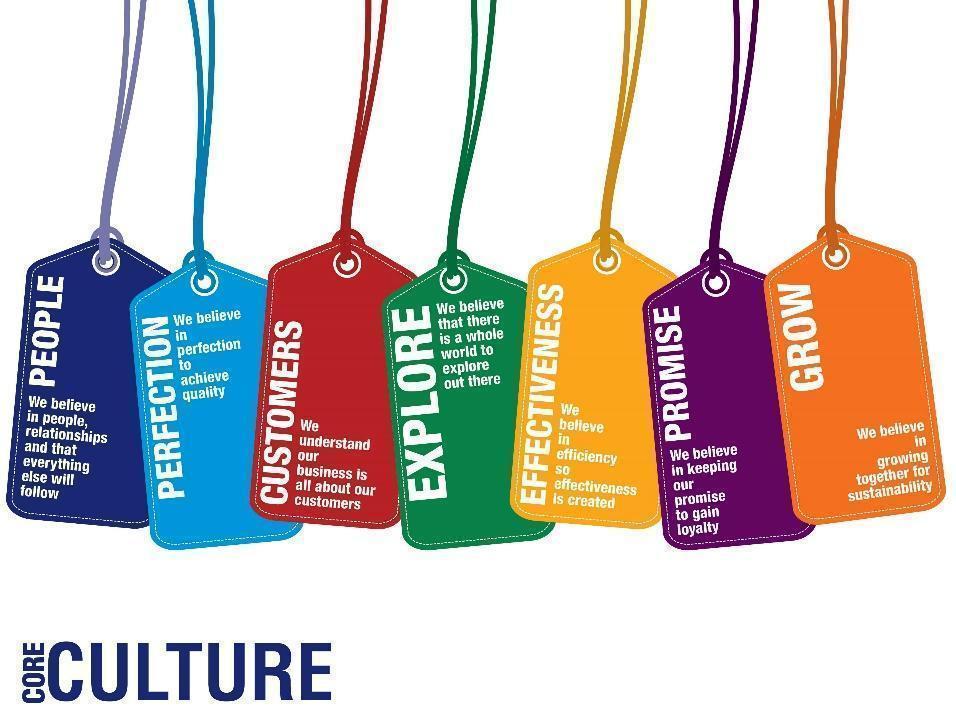 Working with integrity has been of paramount importance and I speak with pride when I say my employees have worked tirelessly to stand by this founding value of Unique.

Finally, and most importantly – the showers of 'Luck' which we received along the way have only helped us keep our spirit high and work towards our goals.

The Mantra Moving Forward

Over the next 25 years, I would like to see Unique Group achieve even greater heights. Keeping the current market scenarios in mind, it will be based on a clearly defined strategy to strengthen and grow further. Together, we hope to continue being a trusted partner of our employees, suppliers and customers.

L-R: Harry Gandhi and Sahil Gandhi
To sign off,

Here are some of the most important keywords that remain with me and continue to inspire all of us at Unique Group…
Integrity, Loyalty, Culture, Mentorship, Trust, Focused Approach, Family Values, Luck..