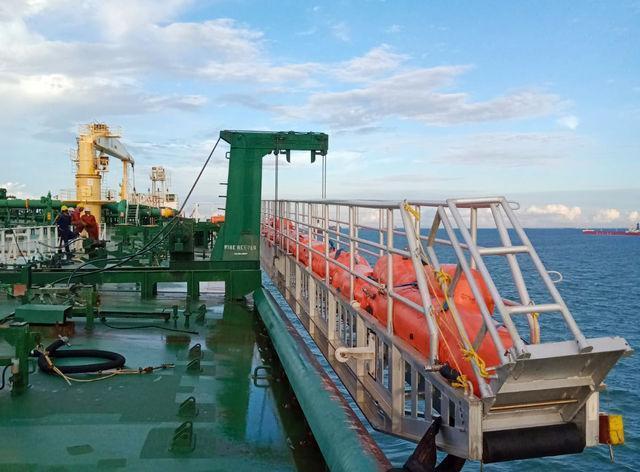 Project Summary
Client Name: Desh Vibhor (Shipping Corporation of India)
Our Buoyancy & Ballast division has developed specially designed water-filled proof load bags in a cylindrical shape to test lifeboats and gangways. Our proof load bags are widely used across the marine, industrial and engineering sectors. To know more, get in touch with us buoyancyballast@uniquegroup.com
Summary of the Project
Unique Group's Buoyancy & Ballast APAC team was recently contracted by the client to do a five-yearly overload test of launching appliances, gangways (wharf), accommodation ladders and a visual inspection of pilot ladder. Under the careful watch of our technicians who performed the task safely and incident-free in line with a COVID-19 enhanced risk assessment, a load of 375 kg was applied to the gangways and ladders.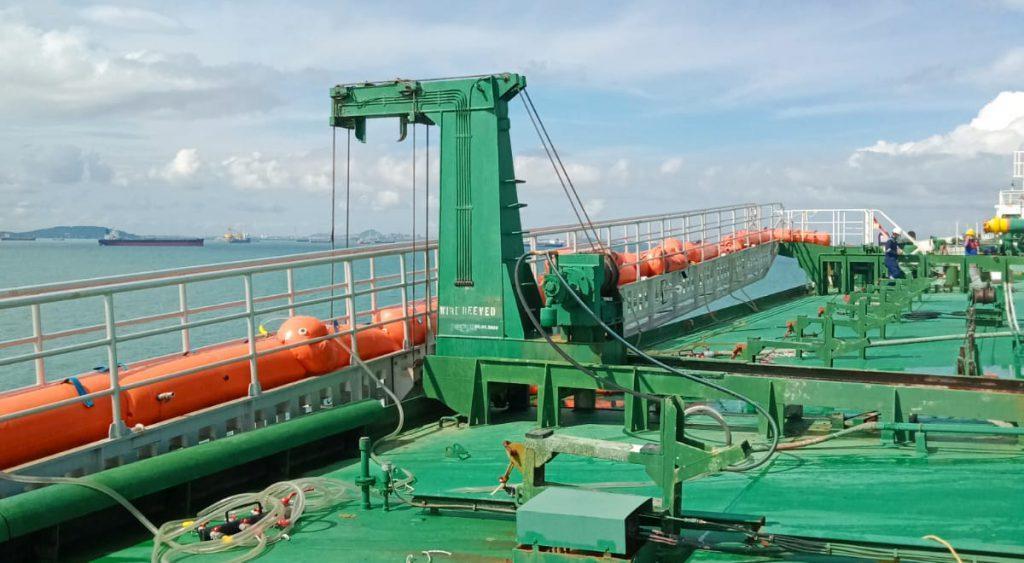 Client Requirement
The client requested Unique Group to supply equipment and a team of engineers to carry out a five-yearly overload test of two gangways (wharf), one accommodation ladder, and two pilot ladders.
Challenges Faced
Client's vessel is parked at the outer port limit in one of the busiest ports in the world, Singapore. Unique Group Technicians had to carry a heavy equipment on board. Aside from the cargo boat delays, the poor lighting of the area made the job even more challenging.
Unique Solution Delivered
The load test operation on each gangways and ladders were achieved in a quick, safe, and cost-effective manner using our specially designed load testing bags lifeboats and gangways. Over a short span of 9 hours, the team completed the load test as per customer's requirement. The vessel captain and superintendent were very pleased with the professionalism shown by Unique Group technicians on board.
Benefits Delivered
Test was carried out on-site in a very safe and controlled environment
Accelerated project completion
Experience and professional technical team provided on-site support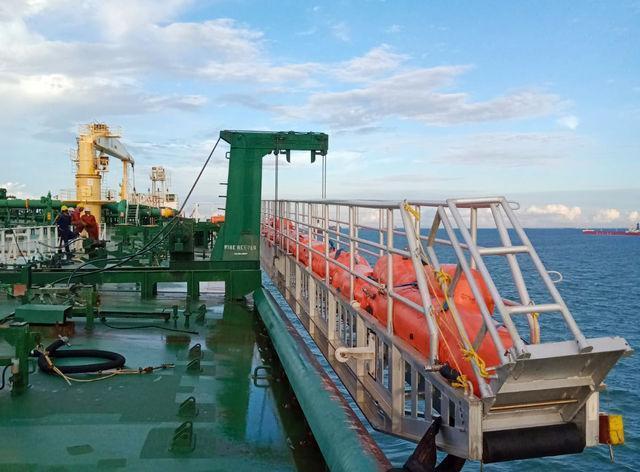 Project Summary
Client Name: Desh Vibhor (Shipping Corporation of India)
Our Buoyancy & Ballast division has developed specially designed water-filled proof load bags in a cylindrical shape to test lifeboats and gangways. Our proof load bags are widely used across the marine, industrial and engineering sectors. To know more, get in touch with us buoyancyballast@uniquegroup.com