"Reducing our levels of consumption will not be a sacrifice but a bonus if we simply redefine the meaning of the word 'success." – David Wann
The COVID-19 pandemic has drawn grave conclusions for companies to reform and rethink the way they conduct business in a manner that each individual contributor takes ownership of the future. On a fundamental level, COVID-19 has turned the focus towards the triple bottom line – PLANET, PEOPLE and PROFIT with an aim to build a robust and sustainable world for generations to come.
With an emerging global focus on sustainable development in line with protecting the environment, Unique Group continues to strongly express its commitment to the cause of driving a sustainable future in its day-to-day undertakings. As an organisation, Unique Group is committed to sustainable growth by embracing the UN Sustainable Development Goals of 2030. We introduced a Group-wide sustainability strategy in January 2020, starting with making basic changes in our habits through to actively looking for ways to reduce our energy and water consumption, diversifying our business into renewables sector and defining new standards of Operational Excellence. All this with a common goal to responsibly adopt safer and greener practices in all that we do.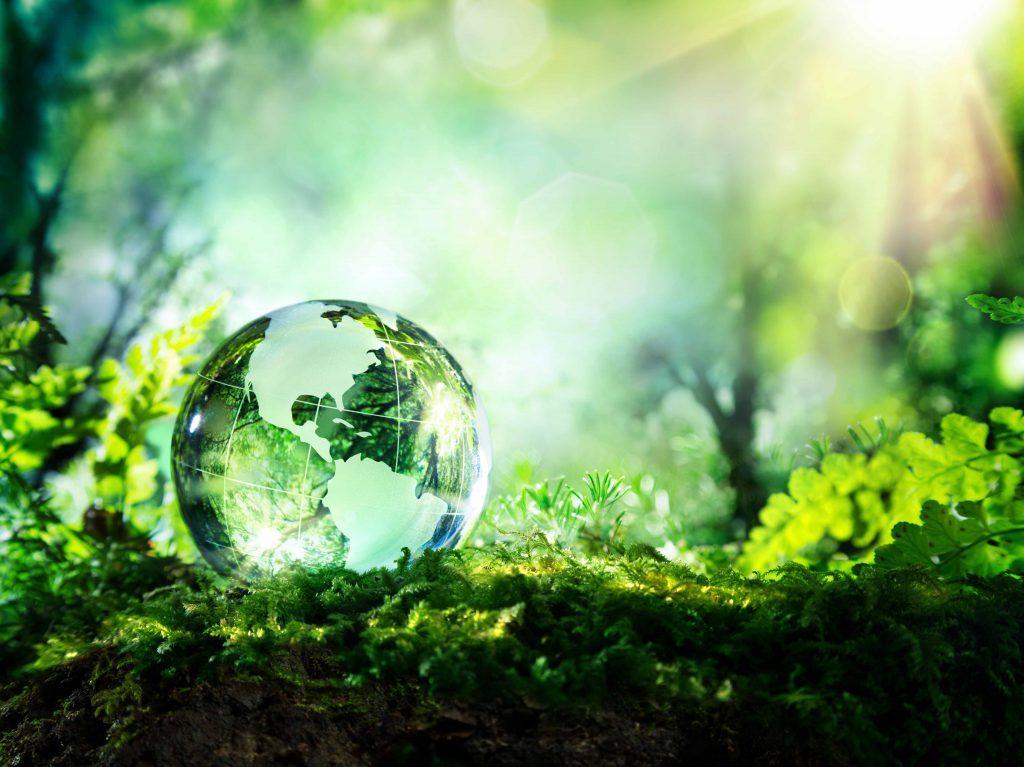 Incorporating sustainability into our business is integral to our triple bottom line approach and this is reflected in our NEW sustainability LOGO to showcase our commitment to the UN Sustainable Development Goals. The logo is a perfect amalgamation of the 3 P's defining the triple bottom line approach. We chose the following four goals based on the impact they will have on our business operations:
Good Health and Well-being
Reduced Inequalities
Responsible Consumption and production
Climate action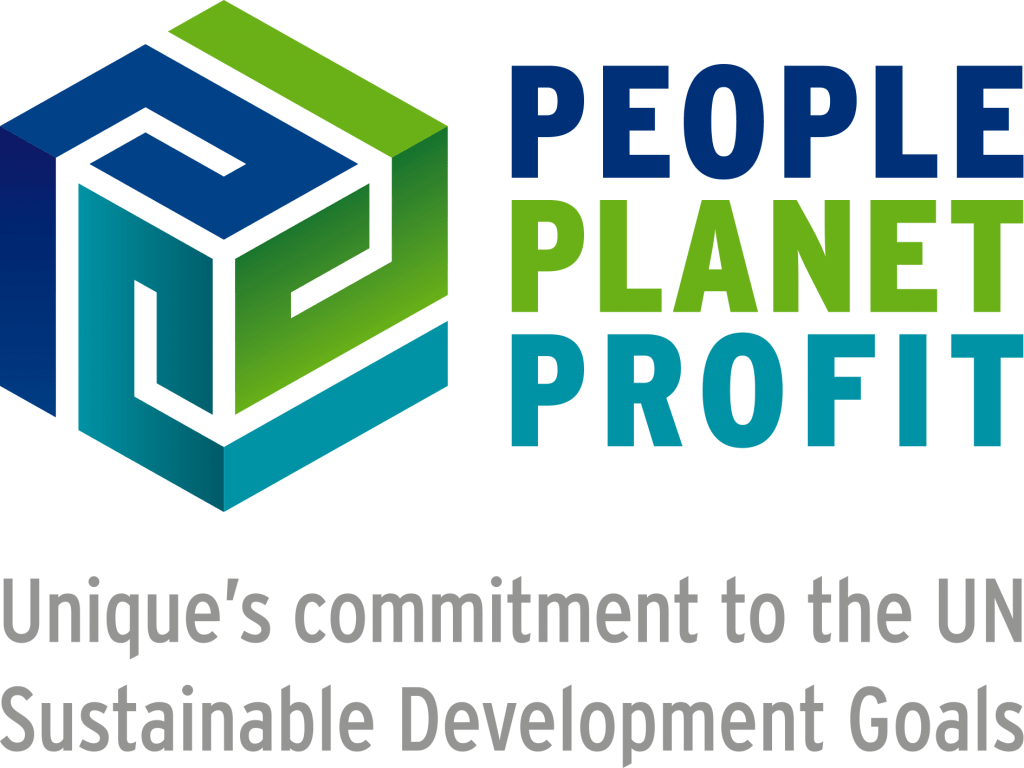 Above: Our New Sustainability Logo
Unique Group is also in partnership with United Nations Global Compact, a platform that inspires and supports companies to do business responsibly and act for a more sustainable future. Our partnership with them provides us a universal language for corporate social responsibility.
Watching the current crisis unfold before us in an unprecedented fashion and seeing its rather positive effects on our planet, it is imminent for everyone to start thinking about a greener future. Moving ahead, Unique Group envisions to become a key player in sustainability by reducing our carbon footprint, taking care of the community we operate in and encouraging an all equal and inclusive culture. To support our greatest asset – our PEOPLE, we have set guidelines for mental health support across all regions and have made them a part of our regional annual KPIs.
In line with these objectives, this Environment Day we have taken a pledge to incorporate recycled goods in our manufacturing supply chains and establish a recycling program for waste management. By doing so, we are taking ownership of issues voiced over by the UN's SDGs.
We are also pleased to introduce QUINN – Unique Group's fun-loving mascot representing our sustainability movement who promises to be with us in our journey of prosperity within a sustainable framework.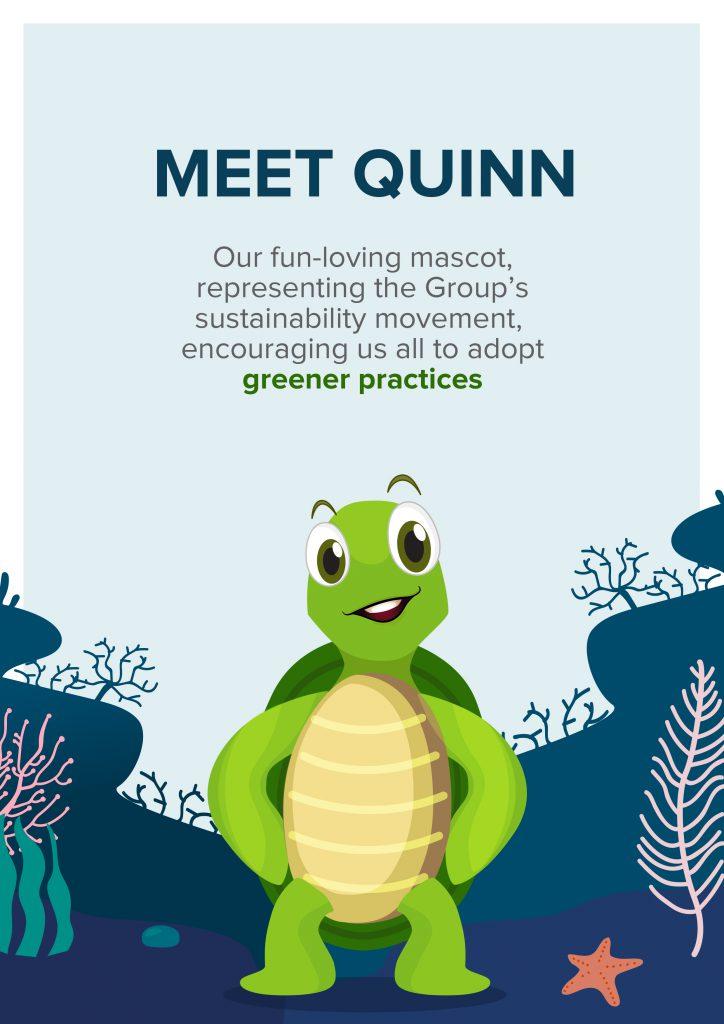 #ForOurUniquelySustainableTomorrow #ForOurGreenerTomorrow