Triple Bottom Line – People, Planet, Profit.
"If you live for the next world; you get this one in the deal. But if you live only for this world, you lose them both." – CS Lewis
Bees can process ultraviolet light to make the flowers they target more vivid and ensure the pollen stands out. SMART goals, a term overused in business, also does the same trick and highlights the critical areas.
Unique Group believes that ONLY a company that produces a Triple Bottom Line (TBL) is taking into account the full cost involved in doing business. The triple bottom line (TBL) consists of three Ps: Profit, People and Planet. It aims to measure the financial, social and environmental performance of the organisation over the year. As part of the TBL initiative, Unique Group has linked managers' performance ratings and bonuses to sustainable environmental and social goals along with financial results, so that decision making will be guided by the three aspects of business.
Another aspect of having KPIs in the context of organisation is to align them to organisational goals. Many KPIs fail because they lack proper definition and many organisations fail to deliver because there is no alignment of organisational goals with team goals. At Unique Group, we start with our key priorities for the year and then publish our TBL Performance Indicators and Performance Measures which serve as guidance tools for all our Regional and Business Heads. This follows the cascading effect starting from organisational KPIs and thus ensuring adherence to the line of sight from top to bottom.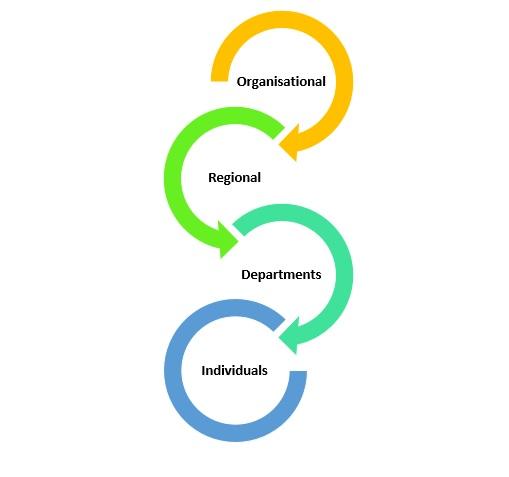 In these dynamic times, it is important for businesses to reform and update their goal setting processes to reflect their commitment in becoming a sustainable organisation, as these goals will drive the decision making with a focus on profit, people and our planet.