Unique Group, global innovators in subsea technologies and engineering, proudly announces the successful delivery of a cutting-edge, fully bespoke Nitrox commercial diving system to OSC Marine. This exceptional system was custom designed in collaboration with OSC Marine, meeting the stringent requirements for offshore operations on a Floating Production, Storage, and Offloading (FPSO) platform.
By working closely with OSC Marine, Unique Group developed a tailored Nitrox commercial diving system that surpasses industry standards. The system's ABS design, manufacturing, and testing witness provide unparalleled quality assurance, ensuring robustness and reliability in demanding offshore environments. Furthermore, compliance with the latest IMCA guidelines demonstrates Unique Group's commitment to adhering to the highest safety protocols.
Leveraging the highest level of technology and components, including the renowned NUVAIR Voyager IV nitrox generator, this bespoke system is engineered to prioritise safe operations. The inclusion of the NUVAIR Voyager IV nitrox generator further exemplifies the advanced technological capabilities of the delivered system. This state-of-the-art equipment enhances operational efficiency and ensures the safety of divers, enabling OSC Marine to achieve superior outcomes in its offshore endeavours.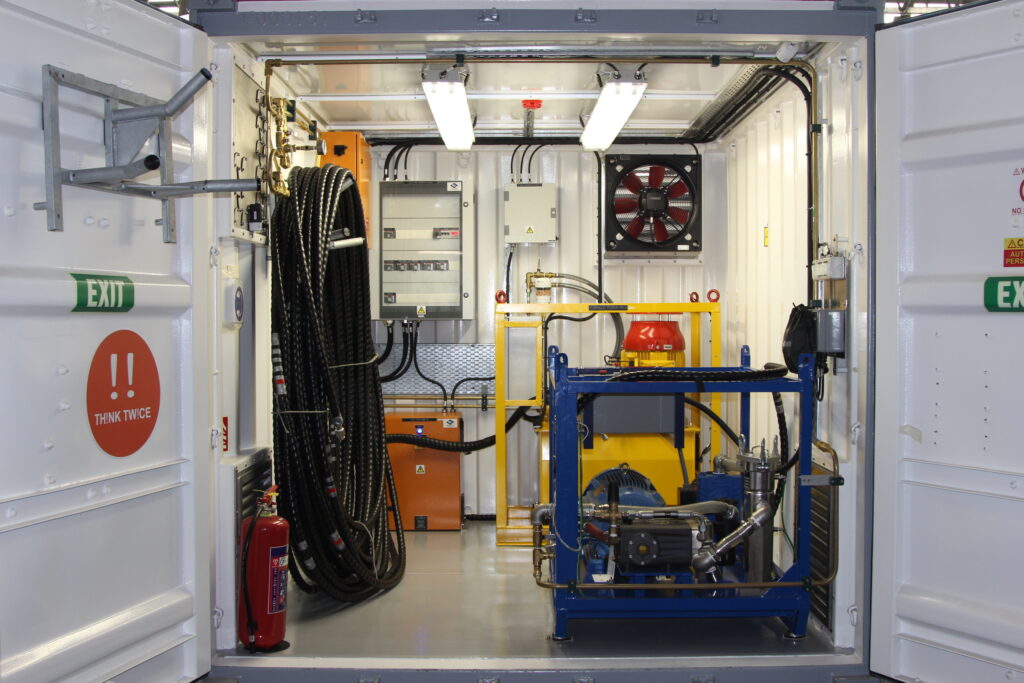 Upon receiving the fully bespoke Nitrox commercial diving system, Mike Jessop, OSC Marine Group CEO, conveyed their appreciation, stating, "We are thrilled to have received such a high-end, quality system from Unique Group. Their unwavering commitment to excellence and attention to detail throughout the design and delivery process has been exceptional. This bespoke solution met our requirements for delivery, quality, and robustness. "
Rodney McKechnie, VP-Diving and Life Support at Unique Group added: "We are delighted to have worked closely with OSC Marine to deliver this fully bespoke Nitrox commercial diving system. Our collaboration and shared commitment to innovation and safety have resulted in a system that surpasses expectations. This delivery signifies our dedication to providing cutting-edge solutions tailored to the unique needs of our clients. We look forward to continuing our partnership with OSC Marine and supporting their future endeavours."
Unique Group's relentless pursuit of innovation and customer satisfaction has established them as a leading provider of diving and subsea solutions worldwide. With a diverse range of advanced products and a steadfast focus on excellence, Unique Group continues to set new industry benchmarks and create exceptional value for its clients.
In the cover image, from (L-R) Jaco Bester, Project Manager at Unique Group, Andre Basson, Project Manager at OSC Marine Group and Andrew Laing, Director: Creation – Diving + Life Support and Business Development – Africa at Unique Group, with the newly delivered bespoke Nitrox dive system.