Australia has long been a major player in the global oil and gas industry, with vast reserves of natural resources located both onshore and offshore. In recent years, the country has also seen significant growth in its renewable energy sector, with companies increasingly looking to diversify their portfolios and embrace cleaner, more sustainable energy sources.
As global innovators in subsea technologies and engineering, Unique Group is leading the way in integrated subsea and offshore solutions. Offering specialist solutions for Unmanned Surface Vessels (USVs), Survey Equipment, Diving and Life Support, and Buoyancy and Water Weights, Unique Group's vast range of solutions supports the wider oil and gas, renewables, defence, offshore, and medical industries.
In addition to its specialist solutions, Unique Group takes pride in its design and manufacturing capabilities through its innovative research and development department. Utilising the best quality materials and implementation of a precise manufacturing process, Unique Group sets high standards at the production stage and assures longevity and optimum performance of products; ultimately resulting in further reduction of costs and increased efficiency.
Designed and developed in-house by a team of technical engineers, Unique Group's Uni-USVs are deployed to support a variety of applications including hydrographic survey, coastal and harbour monitoring, seabed mapping and classification, and data harvesting.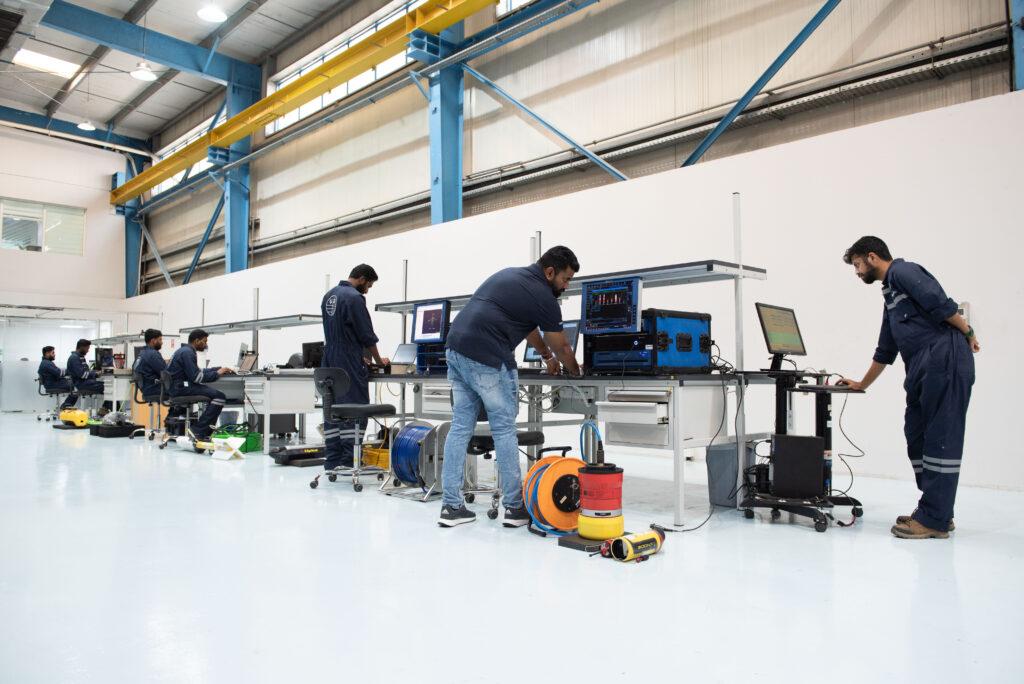 Sustainable USV Survey
In a recent project, Unique Group successfully supported the Australian Institute of Marine Science, in completing a carbon-conscious bathymetric survey at Cape Ferguson to perform seabed modelling for an upcoming project, using the Uni-Pact. Customised to the client's exact requirements, Unique Group delivered a fully calibrated, ready-to-deploy Uni-Pact USV to the project site. Fitted with the Norbit iWBMS, the Uni-Pact's multibeam echo sounder integrated quickly with the USV and the sound velocity probe was easily deployed through the winch in the vessel.
Equipped with excellent over-the-horizon navigation and sensor control, the Port of Brisbane surveyors were able to monitor the survey remotely from over 900km away in Brisbane. Piloting the USV through the line of sight and autonomously from the base station in the Australian Institute of Marine Science facility, Unique Group provided full-cycle support of the project including performing on-site checks for the survey solution to support the hydrographer. Completed in a shorter time than conventional methods, the Australian Institute of Marine Science was delighted with the quality of the data collected during the survey and Unique Group was able to complete the project using an environmentally friendly USV. You can view the case study here.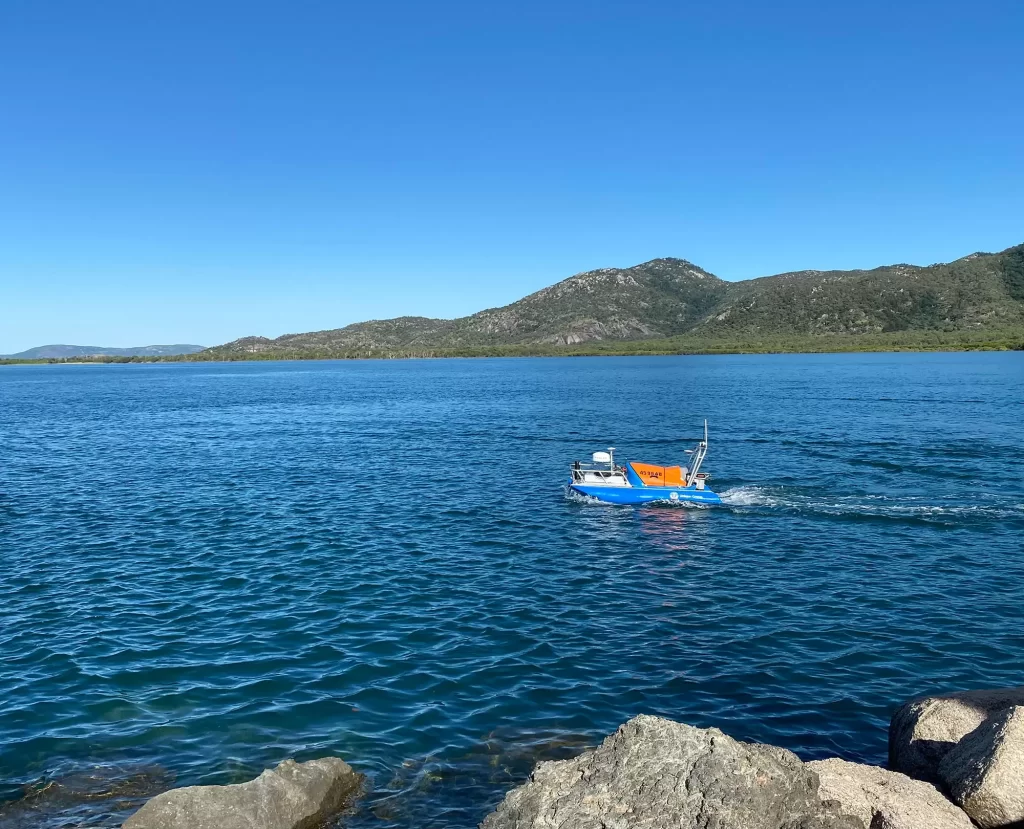 Surveying to Discover Rock Art
Unique Group successfully supported a University of Western Australia (UWA) research team by providing them with a Norbit multibeam echo sounder to perform a multibeam survey to discover submerged indigenous engraved rock art in Murujuga (Dampier Archipelago) in the NW of Western Australia. The Multibeam Echo sounder provided by Unique Group was mounted to a survey vessel (Optimus 1000) for mapping wide swaths of seabed in a single pass.
The survey results have been fascinating as the 3D seabed mapping of the Madeline Shoals has revealed highly complex and detailed submerged igneous geological terrain that based on similar terrestrial landforms has the potential to host engraved rock art. Read more about the project here.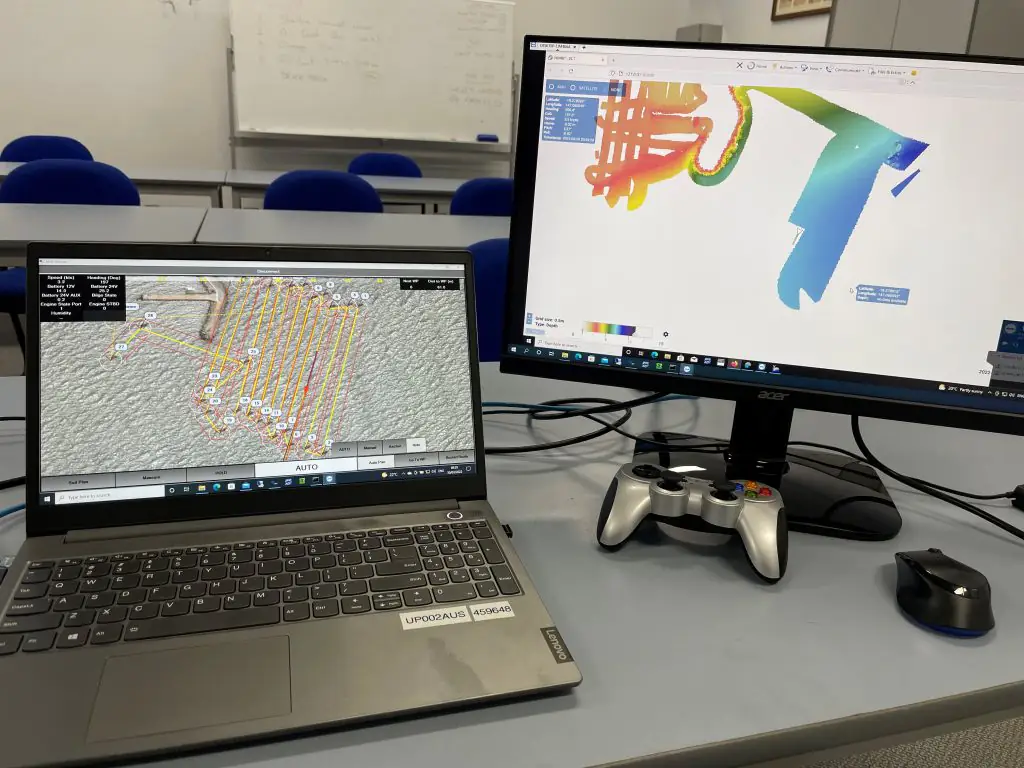 Outlook for 2023 and Beyond
In line with growing energy market demands, Unique Group has set high ambitions to grow its team and invest in new survey equipment to add to its fleet in Australia which is currently housing a large fleet of SAAB eye falcon ROVs ready for deployment across the region. Additionally, owing to an increase in projects, a brand-new Uni-Pact will be arriving in the coming months to support a nearshore coastal survey in Singapore and an inland water body survey in Australia.
Commenting on Unique Group's growth and capabilities, Chris Forde, Executive Vice President of the Eastern Hemisphere at Unique Group, said: " We have an excellent track record in Australia working on major offshore campaigns for oil and gas as well as renewables industries. To support our client's growing project requirements, we are also expanding our unmanned surface vessel capabilities and survey equipment portfolio. With our global footprint, we have a large stock of equipment and decades of technical expertise available to clients in the region. There are several exciting projects in the pipeline and we look forward to adding value to our clients with our technical expertise, innovation and quality."
Unique Group is exhibiting at AOG Energy in Perth from March 15-17, 2023. The company invites you to visit their stand (A14) and meet the team, to explore how the Group's vast portfolio of integrated subsea and offshore solutions can benefit your project needs. With the Group's continuous commitment to the development of its products and investment in innovation to match the requirements of the dynamic sector, Unique Group is leading the way in operational optimisation and sustainability across the industry.
This article was first published in Oil & Gas AustralASIA Magazine (January/February 2023 edition), you can read it here.