By: Wilbert Beilsma, General Manager – Netherlands
The COVID-19 pandemic has resulted in challenging market scenarios within the offshore industry, as companies find new ways to exist amid innovation and digitisation. Over the years, Unique Group has always been resilient and worked towards striding forward in a volatile market scenario by strengthening its key areas of expertise and developing new enhancements with operational excellence as a key driver of the new direction.
Commercial diving and its influence
Throughout the last few decades, the commercial diving industry has always played a crucial role in underwater inspection, construction, maintenance, and repair activities. It is very common for divers to operate at depths of up to 200 – 300 meters; for depths starting from 70 meters, we employ saturation diving.
Saturation diving is one of the most complex forms of underwater intervention and is carried out from specially built diving support vessels (DSVs) or special purpose platforms that can accommodate portable saturation dive systems. Companies must be positioned to manufacture DSV saturation, portable, and HRF saturation systems to client requirements with the most robust features as stipulated within the industry guidelines.
As in every industry, stringent measures are taken to ensure the wellbeing of the personnel involved in the diving sector. For example, according to IMCA regulations, it is mandatory for all dive support vessels to be equipped with hyperbaric rescue facilities, such as self-propelled hyperbaric lifeboats (SPHLs).
SPHL: a sophisticated and reliable life support equipment for the commercial diving industry
SPHLs (self-propelled hyperbaric lifeboats) are used during an emergency evacuation of the mother ship, to rescue the divers and place them in a pressure chamber to avoid any interference with their saturation/decompression procedure. SPHLs can accommodate between 1 and 24 divers, depending on the model. They contain all ancillary equipment, including engine, generator, crew facilities and life-support system, thus offering an independent survival capability of 72 hours for divers under pressure.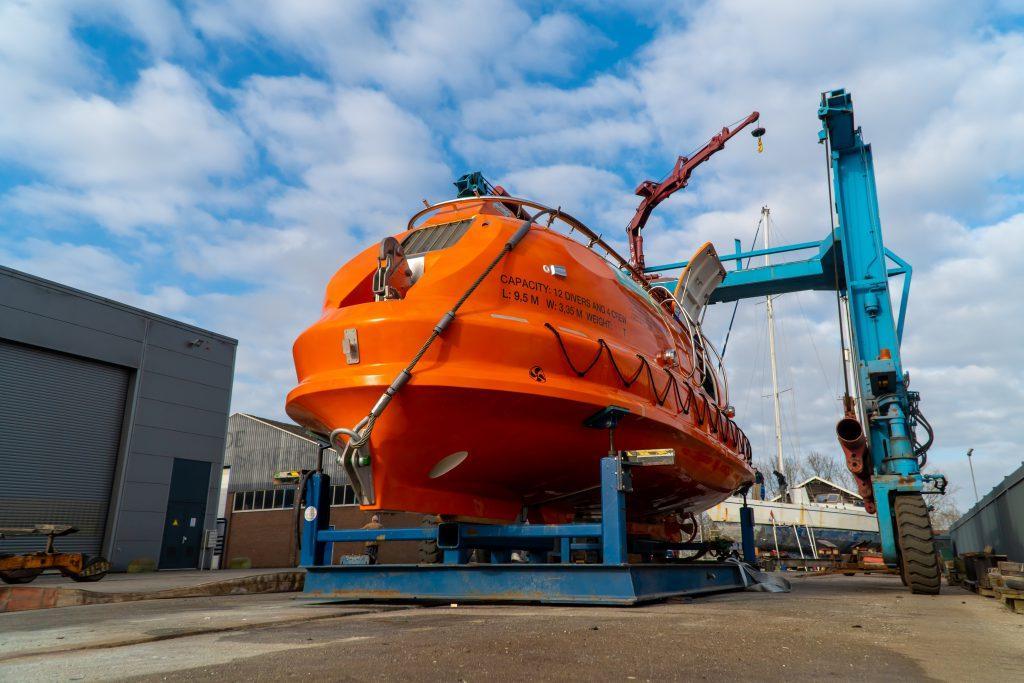 A strict and extensive prototype testing regime as per MED/SOLAS regulations and other class systems are to be followed in order to ensure safety, quality and compliance. Several tests including a drop test, impact test, flooded stability test and flooded self-righting test with a fully loaded SPHL and pressure vessel integrated into the GRP hull are to be performed to ensure the success of the life support equipment.
Our Extensive capabilities
Unique Group has a 1,500sqm production facility in the Netherlands and has manufactured 75 certified and classed SPHLs (self-propelled hyperbaric lifeboats) in the past 12 years under the Oceanwide S.a.S product brand – a feat achieved by no other company in the world. Being the market leader in the design, manufacture, and maintenance of SPHLs, we provide custom and turnkey specialty boats with expert repair and maintenance services to the commercial oil and gas sector, the diving industry, and the offshore vessel market.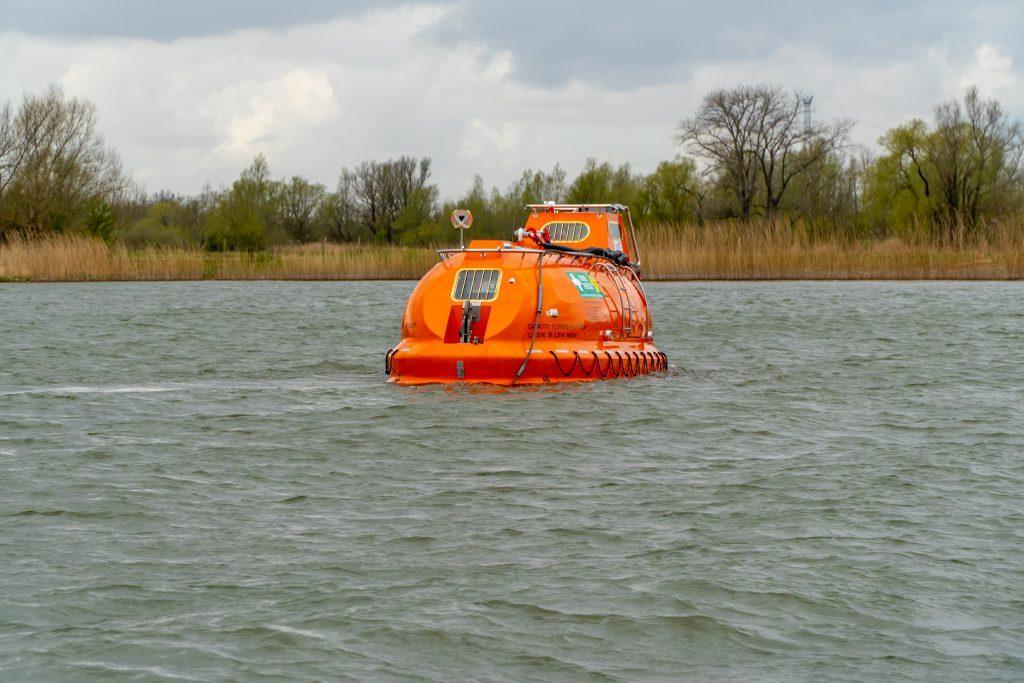 As a market leader in commercial diving solutions, we continue to excel in our SPHL building capabilities and offer tailored geographical solutions to customers around the world. The timely completion of our 75th SPHL amid the ongoing COVID-19 crisis and the on-track production schedule of the 76th unit is a testament to our resilience and commitment to delivering customer solutions in the safest of environments.
For inquiries, email us on diving@uniquegroup.com.