Unique Group, one of the world's leading integrated subsea and offshore solution providers, has recently completed the design and manufacture of a larger specialised saturation dive system – the SAT15. The flagship dive system is built as part of a high-profile 2019 contract for a key EPCI contractor in the APAC region.
SAT15 is a DNV classed 12-man 300msw rated customised mobile dive system with a 6m3 Diving Bell. The chamber complex is made up of 3 x dual compartment chambers and an SPHL. All control rooms and machinery spaces are containerised in 20ft offshore DNV approved containers. Also included in the scope of supply of the dive system is an HP Gas Storage and Gas Transfer & Management equipment which will be integrated into the lower decks of the vessel. The system, and its components, fully complies with DNV and IMCA guidelines.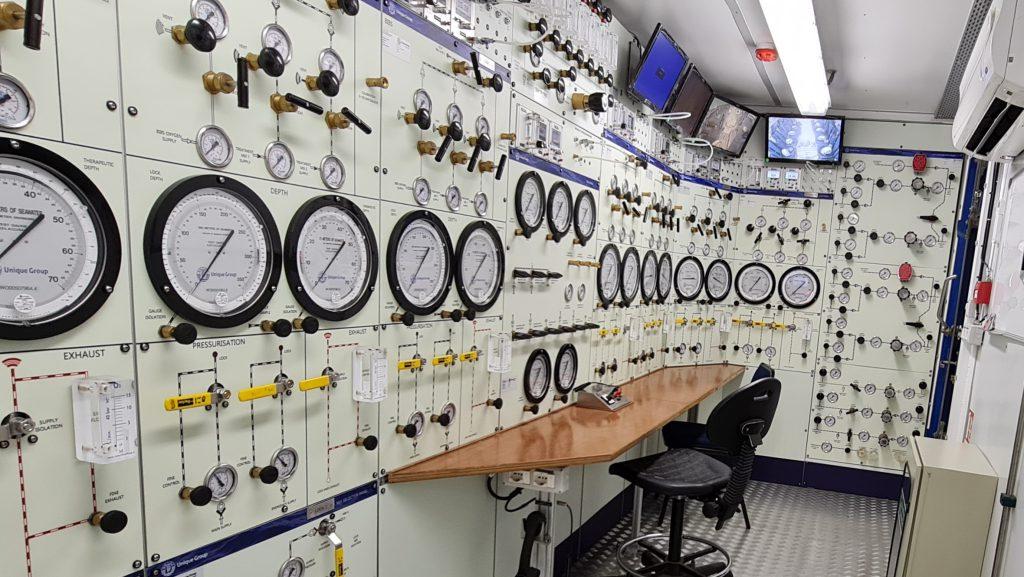 Pushing the boundaries in commercial dive systems manufacturing, the SAT15's Diving Bell LARS is an A-frame type Launch and Recovery System with Active Heave compensation that will allow the system operator to recover the bell in conditions up to 5m significant wave height. This is unique in the industry.
The chamber complex comprises 3 x Twinlock chambers thereby making it one of the largest mobile systems available on the market providing increased functionality and diver comfort.
Rodney McKechnie, Group Director (Africa) at Unique Group said, "SAT 15 is the end result of a very strong collaboration between our teams located in Cape Town and Sharjah. Through this program, we have demonstrated that our diving systems design, production and manufacturing capabilities are second to no other"
"Our diving systems continue to awe the industry due to our innovative designs backed by quality engineering and operational excellence. Undoubtedly, the COVID-19 pandemic caused considerable difficulties in the manufacturing and logistics of the project due to impacts on the supply chain. However, we're pleased to have it all completed earlier this year working closely with our client."