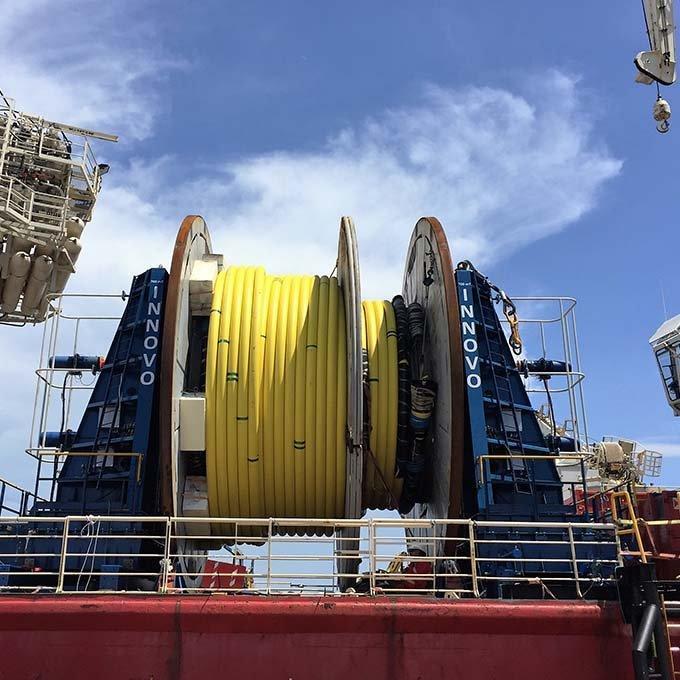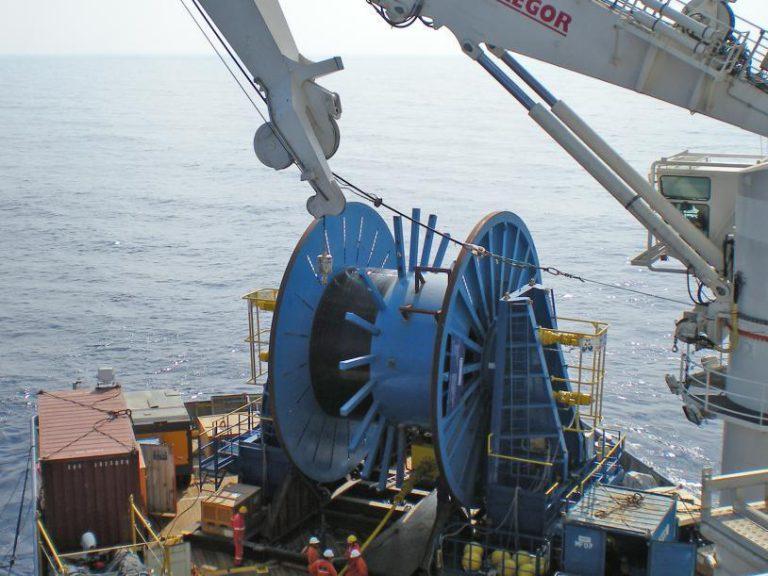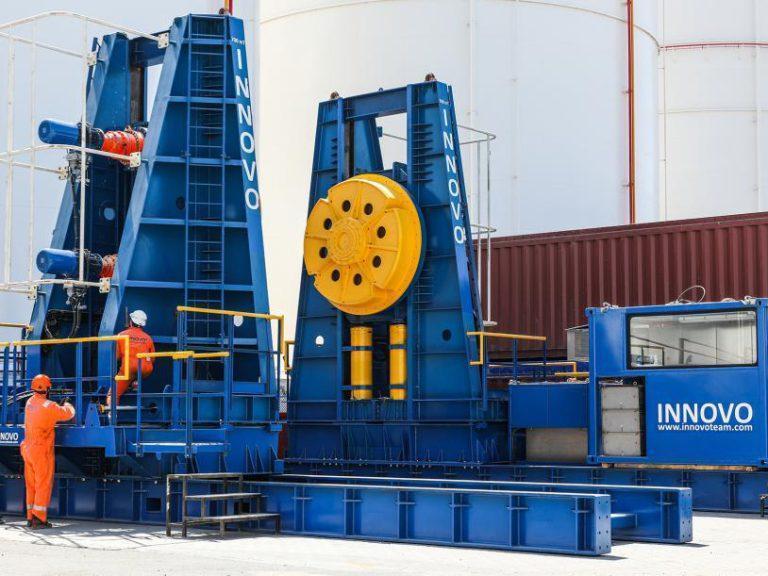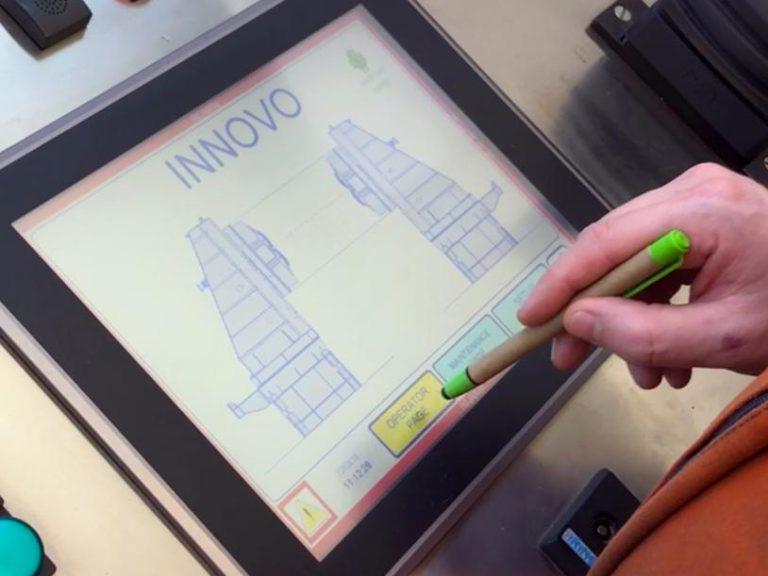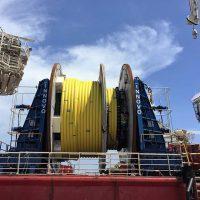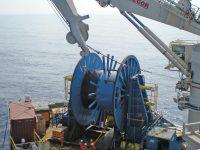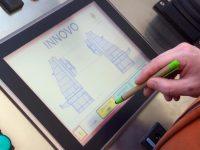 Survey Equipment
Innovo Innodrive: Reel Drive System
Unique Group offers the Innodrive Reel Drive System (RDS), from Innovo which is one of the largest powered reel drives available to the offshore energy, renewables and communications industries.Designed to be easily transportable in standard containers, Innodrive can be installed or uninstalled in one working day significantly reducing project time.
Features
Consists of two symmetrical towers, reel, and control cabin.
The reel can be mounted between the two towers and is controlled using the cabin's Programmable Logic Controller.
An optional modular track system is available.
It uses a stiff, robust structure which is manufactured from S355 carbon steel I-beams that are easily installable for guiding the two towers.
Capable of installation operations with or without laying tensioner.
Specifications
DNV GL, LR and RINA certified.
Operates from either offshore dynamically positioned or anchored vessels in shallow and ultra deep water depths.
Easily transportable by sea or road in standard open-topped containers anywhere in the world.
PLC erases maintenance costs and reduces the number of personnel required.
Track system allows multi-reel spooling offshore.
Applications
Can be used in laying or retrieval of flexible flowlines and umbilicals.
Ideal for laying or retrieving mooring wires.
Suitable for retrieving and laying power cables.