If you work in an industry where lifting equipment is used, chances are you have come upon load testing.
If not, here's a quick overview – Load testing is an industry mandated requirement for lifting equipment to assess its condition prior to commissioning, and/or after repairs or upgrades. This is to ensure safety for personnel and the facility.
Traditional load testing methods like solid metal, concrete, and other weights are cumbersome, inefficient, and expensive. They are often hauled using trucks, especially for larger tests, creating traffic and congestion at worksites where space is always a premium.
THE SIMPLE IDEA
In 1979, to address the challenges in transporting costly weights offshore to the North Sea oil platforms a small team at Water Weights specifically engineered water filled bags as a safe, flexible, and cost-effective alternative to solid weights. Thus, the name and product WATER WEIGHTS was born. Over four decades later, both the load testing product and method are now the standard in safety, certification, and cost effectiveness in the industry.
The Water Weights load testing method requires the use of the highly certified, and best quality bags from Unique Group filled accurately to a defined weight with locally sourced water to achieve a safe and controlled testing environment for lifting equipment and load bearing structures.
Always at the forefront of load testing solutions, we continually develop a wide range of load testing options suitable for service in the maritime, oil and gas, utilities, military, mining, pulp & paper, and construction industries worldwide.
ALL IN ONE SOLUTION
Safety through innovation and technology run through our veins. Read on, to know the value addition Water Weights proof load testing method brings to you over solid weights:
Ease of operations – Water Weights are made from light weight, high quality PVC enhanced materials and can be easily transported in compact containers. Up to 500t of WATER WEIGHTS® fits into a standard ISO container and weighs less than 2% of the rated capacity thus saving costs in both transport and handling for clients.
Controlled load testing environment – Gradual application of the load using water enables identification of any problems prior to achieving the proof load condition, minimizing any danger to both equipment and personnel during testing. Should the lifting equipment fail to handle the load, the weights may be dumped remotely and is not left hanging creating a major hazard.
Industry accepted method – This method is globally approved by industry governing bodies such as Lifting Equipment Engineers Association (LEEA), American Bureau of Shipping, International Marine Contractors Association (IMCA) and OHSAS.
Multiple load tests possible – The load is only rigged once and may be filled or dumped to achieve a myriad of testing capacities, leading to efficiency and safety in both handling and staging of the load during testing. For the world's largest water bag load test without spreader beams (image below) which we completed, we performed multiple load tests with the same bags.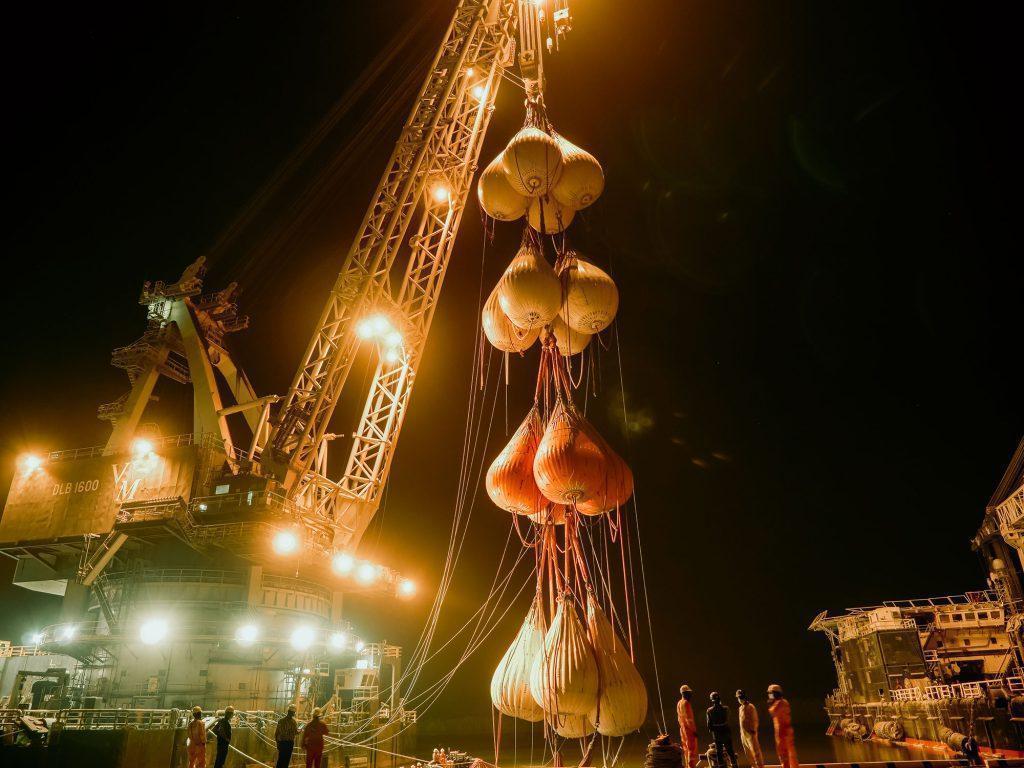 High quality weights – All Water Weights bags are manufactured under a management system that fulfils ISO 9001, ISO 45001 (Health & Safety) and ISO 14001 (Environmental). All the bags are also compliant with LEEA Guidance 051.
Sustainable option – We are committed to environmental awareness and preservation. We conduct our activities in a manner that manages environmental issues responsibly. Our carbon footprint when crane testing using bags is a considerably lower compared to traditional methods minus the use of big trucks during transport and ancillary lifting equipment during staging. The material used in the production of our bags complies with the REACH Directive, as a result no harmful heavy metals or plasticisers are contained within the skin of our Water Weights bags ensuring a clean environment for the planet and our employees.
Increased safety and efficiency – In comparison to solid weights, Water Weights is easy to use, safer for all the personnel involved and requires a smaller crew to manage. Thus, saving time and costs in projects.
Custom-made solutions – Each load testing requirement is unique, so our water weights load testing method has the adaptability to be tailored to the required capacity and size based on the client's requirement. Our engineering team will support you through all the stages of the project from engineering design, rigging, and project execution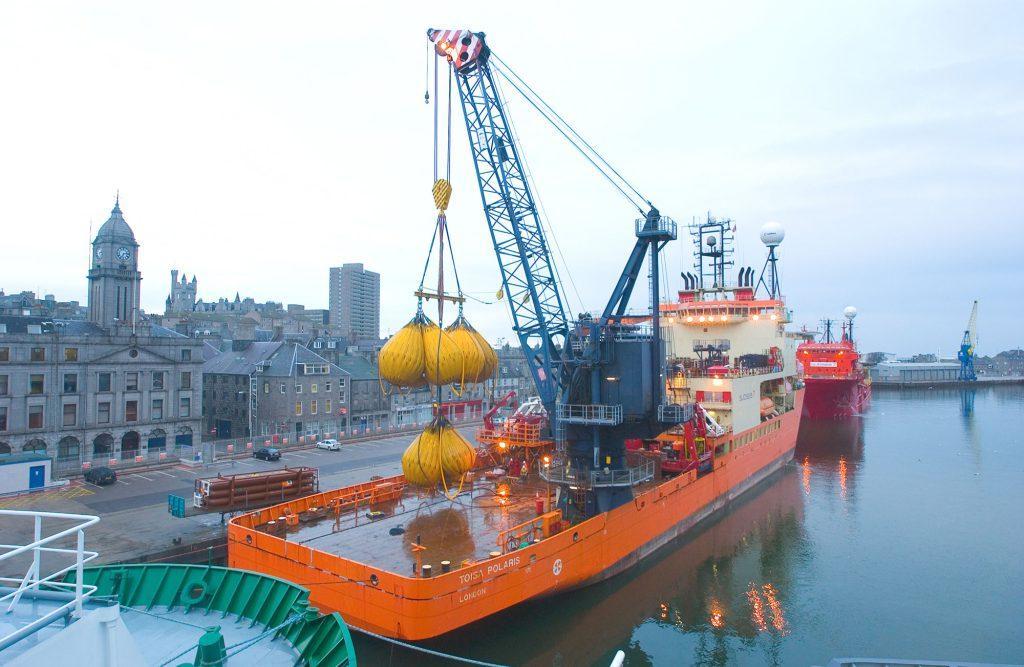 Water Weights has transformed the industry and changed the way load testing is performed. Over the years, continuous upgrades to both products and methods ensures only the best solutions are offered to customers. We have developed 55t and 110t water weights in-house and invested in larger spreader beams and load cells to better serve the heavy-lift market worldwide.
We provide an end-to-end service including technical guidance, rigging, filling, testing, draining and site clearance. Choose Water Weights for your next load testing project and you will never go back to using solid weights.