As part of their international expansion, AXYS Technologies (AXYS), have selected GSE Rentals, a Unique Group company, as their equipment lease partner.

"GSE Rentals is a well-respected provider of equipment lease services to the offshore industry," says Graham Howe, Sales Director for Europe. "Their recent acquisition by the Unique Group, our Value Added Reseller for the Middle East, makes this an excellent choice as part of our strategy of partnering with industry leaders that brings our range of innovative metocean data solutions to the global market."

"The TRIAXYS with Currents buoy is an ideal platform for the metocean market and we are pleased to work with AXYS to offer our services to their clients," says Alan Cameron, General Manager of GSE Rentals. TRIAXYS buoys use a rugged, solid-state wave sensor and feature dual primary telemetry with two-way communications for easy remote diagnostics and configuration changes.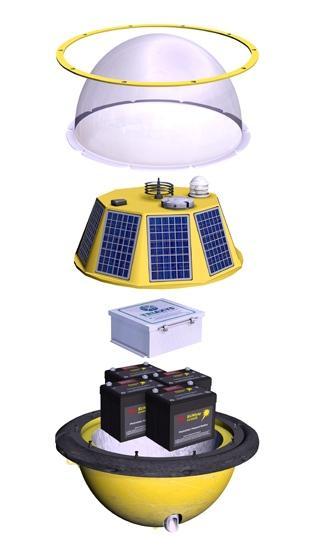 GSE has already provided the TRIAXYS Wave & Current buoy on a range of projects. AXYS plans to build on this foundation with additional systems in the near future.
For more information on the TRIAXYS with Currents Buoy, please visit: http://axystechnologies.com/products/triaxys-with-currents-buoy

GSE Rentals, which has been wholly owned by Unique Group since November 2015, is located in Aberdeen, Scotland and has successfully established itself as one of the leading specialists in the short, medium and long-term rental of Geophysical, Hydrographic and Oceanographic equipment to the international marine survey industry. Founded in 1993, Unique Group is among the world's prominent integrated subsea and offshore solution providers.
AXYS Technologies (AXYS) is an ISO 9001 registered Canadian company with over 40 years of experience in the design, manufacture and installation of remote environmental monitoring systems worldwide. We apply our knowledge and experience to marine, freshwater, and offshore wind resource assessment systems that measure aquatic, oceanic, and atmospheric parameters specific to clients' needs. AXYS has built and commissioned more than 500 meteorological and oceanographic systems of various types around the world, in over 50 countries.