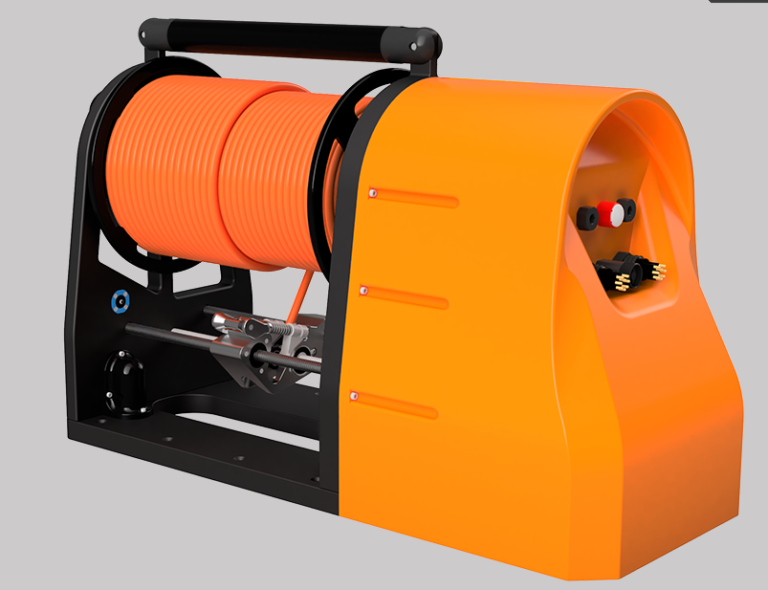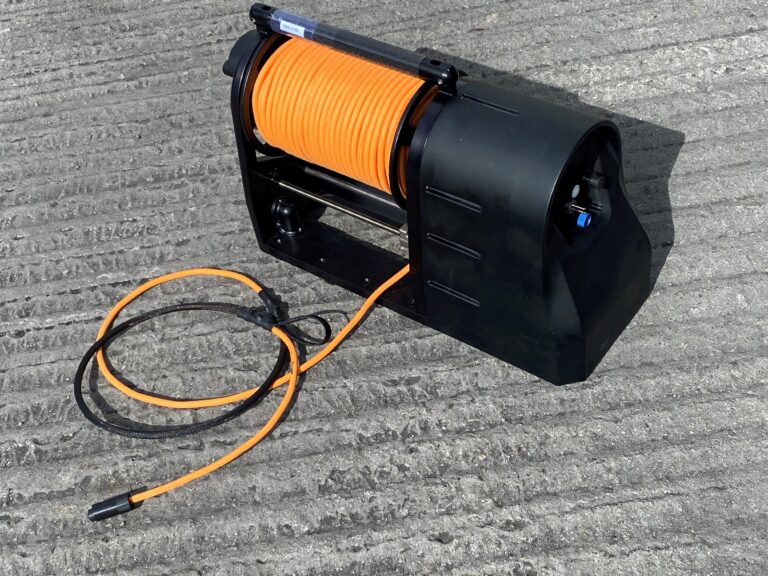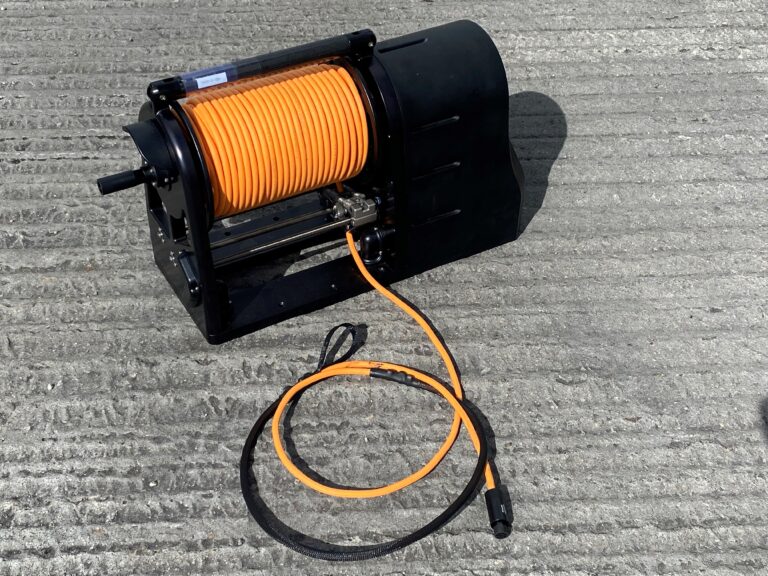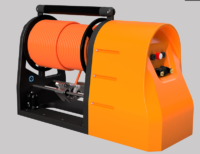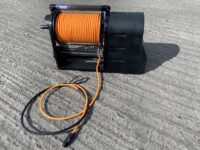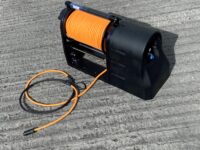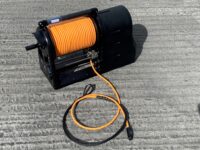 Survey Equipment
UG: Uni-Winch (Mini)
Unique Group Tether Winch is a network controlled lightweight marine spooling winch particularly suited for USV operations (Unmanned Surface Vessels). As control is through a web interface it lends itself to simple integration on a wide range of platforms and applications.
Despite a weight of only 20kg, it is capable of a continuous pull force of 47kg-80kg (depending on the amount of tether on the drum) and can therefore deploy sondes or other environmental monitoring instrumentation. There is a spooling gear that can manage cables from 4-13mm in diameter and provides feedback on the length deployed.
The deck footprint is only 220mm by 603mm, with a height of 355mm ensuring that it is well suited to utilisation on very small USV's. The winch has also been designed to withstand total immersion and it can therefore tolerate being mounted in the splash zone on USVs with very low freeboards.
A significant advantage of this winch is its capability to tether aerial drones. By supplying power via the tether, the aerial drone will no longer have its endurance dictated by the capacity of its on-board battery pack.  This can significantly increase the capability of the aerial drone on a vessel. Survey tasks such as Lidar data acquisition or photography will no longer be time limited to a relatively short battery capacity. Telemetry of data can also be improved as the drone will be able to increase the height of vessel mounted telemetry antenna.
The winch runs on 24V DC at a rated 20A with a peak current demand of up to 50A.
Eight-way slip rings are fitted providing six communication lines rated 2A @ 24V DC, and two power lines rated 10A @ 400V DC.
Features
Small volume and lightweight
Small inertia force
Prevents impact when suddenly stopped or overloaded
Mechanical and electronic controls for zero to maximum speed
Ease of access to change the direction of the rotation of motors
Specifications
9.5 kg weight (no tether)
48 NM continuous motor torque/max torque
47 KGF – 88 KGF continuous pull force (varies with drum diameter.)
100 NM brake holding torque
140 kg maximum load
Applications
Applicable to SV, sonde deployments
Functioning of aerial drones