Leading integrated subsea and offshore solutions provider, Unique Group, has reported successful completion of the world's largest water bag load test without spreader beams.
Taking place last month (November 2020), the 1760 MT proof load test was carried out in the UAE on the derrick crane of M/s Valentine Maritime owned vessel, DLB 1600 Derrick Pipelay Barge. 18 Water Weights and Seaflex WaterLoad bags of capacity 35t, 100t and 110t were used, the latter being the largest water bag available on the market and best suited for heavy load testing applications.
A revolving load test was completed at 1320 MT and the total lifting height of the proof load test was marked at 65m.In order to guarantee compliance with industry guidelines, including those relating to current COVID-19 restrictions, Unique Group undertook extensive QHSE assessments to ensure the safe and timely execution of the project.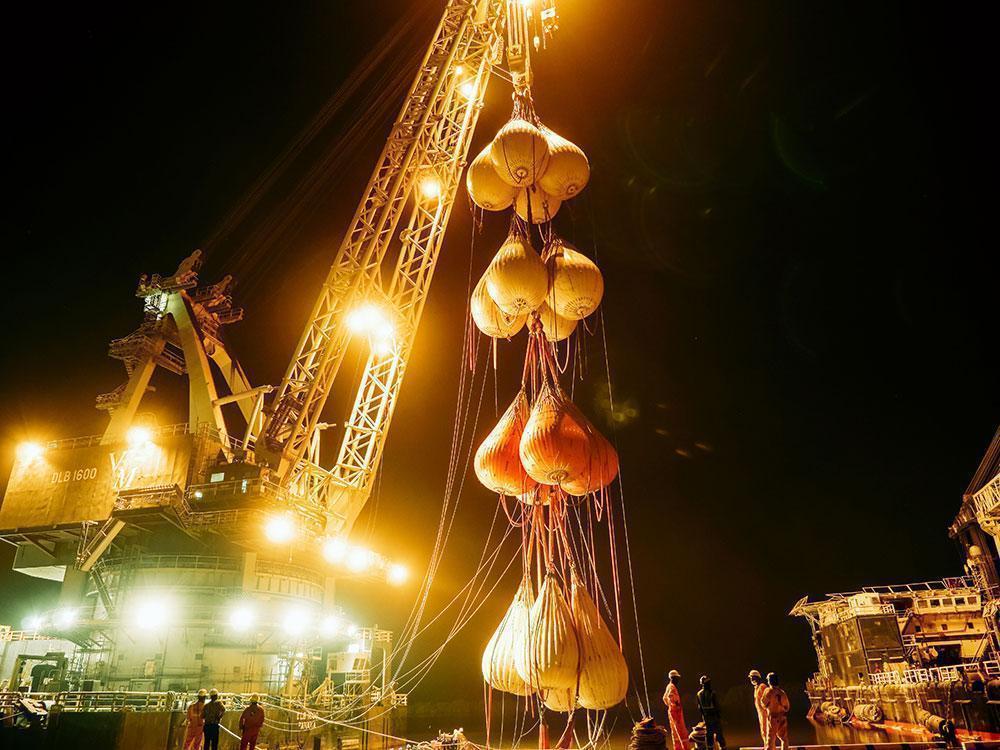 Graham Brading, Unique Group's Buoyancy and Ballast Group Director, said: "This is an outstanding achievement for Unique Group, which has further solidified our position as the market leader for buoyancy and load testing solutions.
"Unique Group's continuous dedication to product development stems from our clients' feedback, and their trust in our capabilities to manage their complex, groundbreaking projects is a true testament to our expertise and unrivalled product offering."
K.G. Selvan, Plant Manager at Valentine Maritime, added: "We are pleased with the professionalism and technical knowledge of the team at Unique Group."
Water Weights pioneered the use of water-filled bags as a safe, cost-efficient alternative to solid weights over 40 years ago. Together with Seaflex buoyancy products, they comply with the highest levels of industry testing and certification, including the internationally recognized IMCA and LEEA.
Watch the video of the load test here.