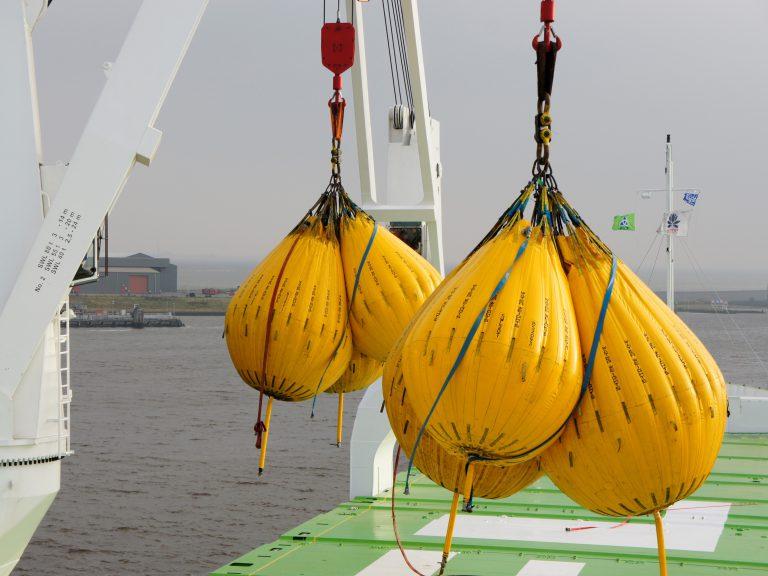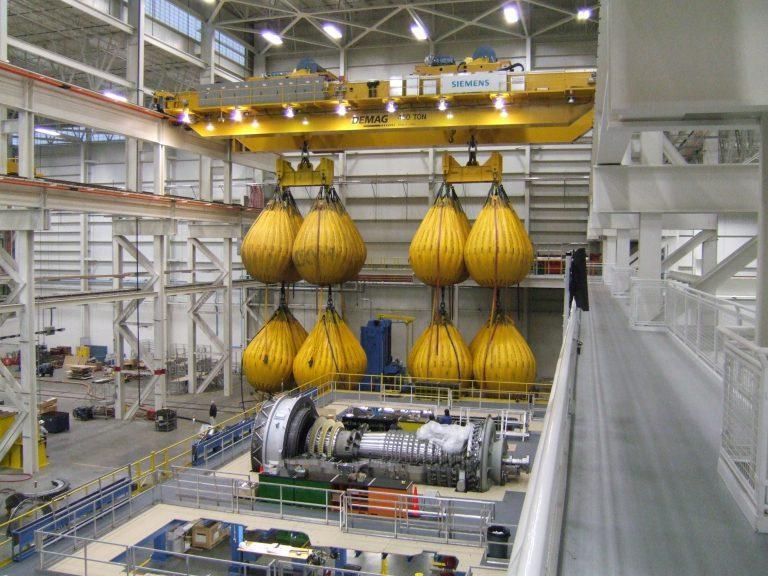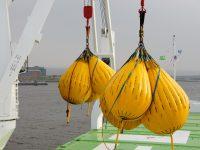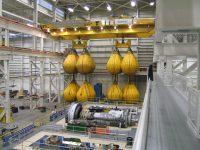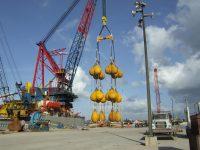 Buoyancy + Water Weights
UG: Proof Load Testing Bags
Unique Group's WATER WEIGHTS® Proof Load Testing Bags are widely recognised as the most practical and safest load test solution worldwide. The bags are the most effective way to load test cranes, davits, derricks, winches, and virtually any other lifting equipment or load-bearing structure.
Features
Safest and cost efficient method of load testing.
The bag's slightly wider body allows for a shorter design, resulting in a greater test load with less height.
Fully compliant with Lifting Equipment Engineers Association (LEEA) 051 Guidance.
For very large capacity tests, bags can be combined with additional support from specially designed beams.
Specifications
Water filled proof load bags are available from 1 to 110t capacity.
The bags are shaped like raindrops, which is the most natural shape for a flexible water container.
The Low Headroom range includes several types ranging from 1.0 to 12.5 metric tonnes.
Built to the highest standards, the equipment has a physically proven safety factor in excess of 6:1.
The bags have ABS Product Design Assessment (PDA) certification.
Applications
Used to load test cranes, davits, derricks and winches.