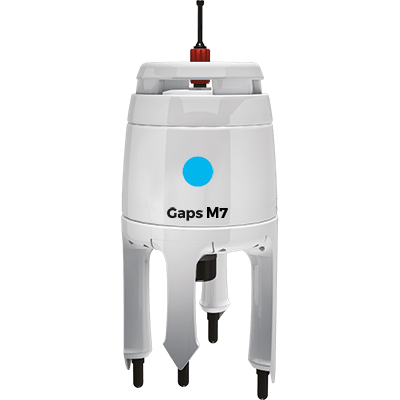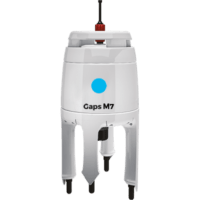 Survey Equipment
Exail Gaps M7: USBL Positioning System
The iXblue M7 pre-calibrated GAPS combines high performance ultra-short baseline (USBL) and a fiber-optic inertial navigation system (INS) in the same housing to provide accurate position of any subsea object in diverse and challenging environments.
Features
Pre-calibrated.
4,000 m range, accuracy 0.06% of the slant range, 200 deg coverage.
All-in-one system, simple to use.
Provides absolute position as well as surface GPS-robust position.
No mobilisation/demobilisation: fully operational in less than 1 hour.
Specifications
Positioning accuracy: 0.06% of slant range
Operating range: 4,000 m
Coverage: 200 deg below acoustic array
Operating frequency: 20 to 30 kHz MFSK CHIRP modulation technique
Heading / Roll / Pitch(2): 0.01 deg
Applications
Towfish tracking
AUV, ROV and any subsea vehicle tracking
Diver tracking.