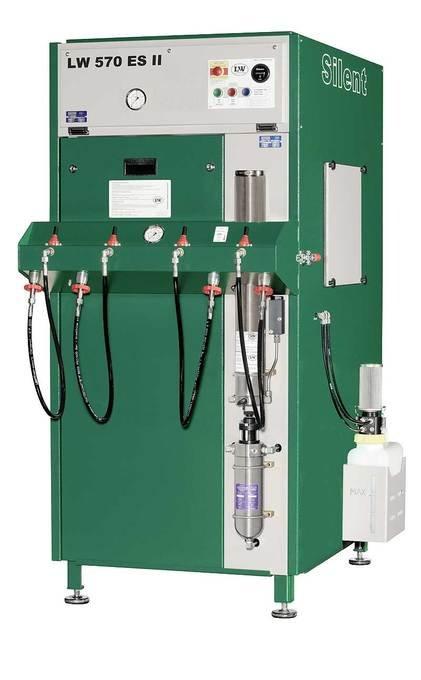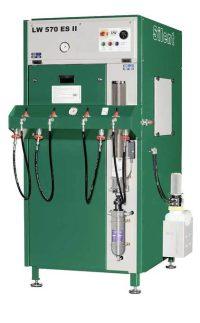 Diving + Life Support
LW 570 ES II: Compressors
The LW 570 ES II breathing air compressor is characterised by its sturdy and powerful design.
A novel drainage system features a 10 litre condensate collection tank, as well as a highly efficient pre-separator unit which improves lifetime of the filter cartridge considerably. Innovative condensate valves also limit the pressure drops during condensation cycles to ensure enhanced profitability.
Features
Electro motor (E-Motor / 400V / 3 Phase / 50 Hz).
Powder coated steel housing (RAL 6026).
Sound insulated housing.
NEW – Heavy duty compressor block components.
Automatic condensate drain.
Specifications
Type: Air cooled piston compressor.
Capacity [l/min] / [Nm³/h] / [cfm]: 570 / 34.2 / 20.1.
Max. Pressure [bar]: 350 / 420.
RPM [1/min]: 1060.
No of cylinders / No of stages: 4 / 4.
Applications
Ideal for professional filling and high-pressure applications.