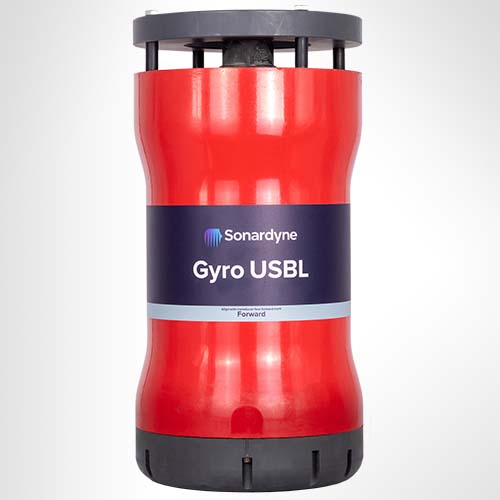 Survey Equipment
Sonardyne Gyro USBL: Transceiver
Gyro USBL combines a Sonardyne 6th generation (6G) high performance HPT Ultra-Short Baseline (USBL) transceiver and a Lodestar Attitude and Heading Reference System (AHRS) / Inertial Navigation System (INS) in the same mechanical assembly.
Features
Integrated Sonardyne 6G Wideband 2 USBL transceiver and Lodestar AHRS / INS offering high performance.
Small form factor.
Available in two inertial performance versions; standard for typical top down operations, and also angled head for long layback tracking and touch-down monitoring.
Available in two transducer array versions; standard and deepwater optimised.
Specifications
Operating Temperature: -5 to +40 Degrees C
Storage Temperature: -20 to 45 Degrees C
Connector: AGP-2716
Pitch & Roll Accuracy: 0.01?
Heave Range: +/- 99 m
Applications
Pipeline positioning
Subsea structure installation
Uncrewed Surface Vessels
Sensor tracking
Dynamic positioning reference