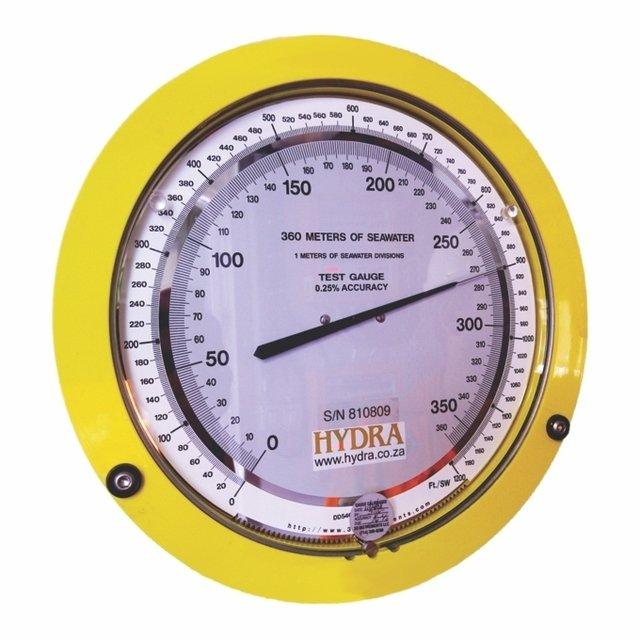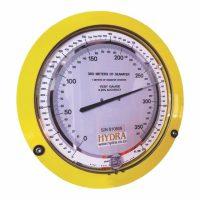 Diving + Life Support
UG: 8.5″ Pressure Gauge (360MSW/1200FSW, 3D)
Unique Group offers the 8.5″ 360MSW/1200FSW 3D Pressure Gauge, a high accuracy, precision quality, and custom-tailored dial reading instrument that helps in measuring the condition of fluid, specified by a force that exerts the fluid.
Features
High accuracy and offers a precision quality of pressure.
Has custom-tailored dial readings.
Available in readings of PSI, FSW, FFW, Bar, MSW, ISO, and other scales and combination readings in dual scale.
The device is suitable for an oxygen environment.
Comprises a yellow ABS plastic case along with a mirror band.
Specifications
8.5" Pressure Gauge
1200ft/ 360 msw
¼ NPT male 316 st/st
Accuracy: 0.25% of span
Gauge: 3D
Applications
Analysis and measurement of the depth of fluid at sea level, and during a marine construction.