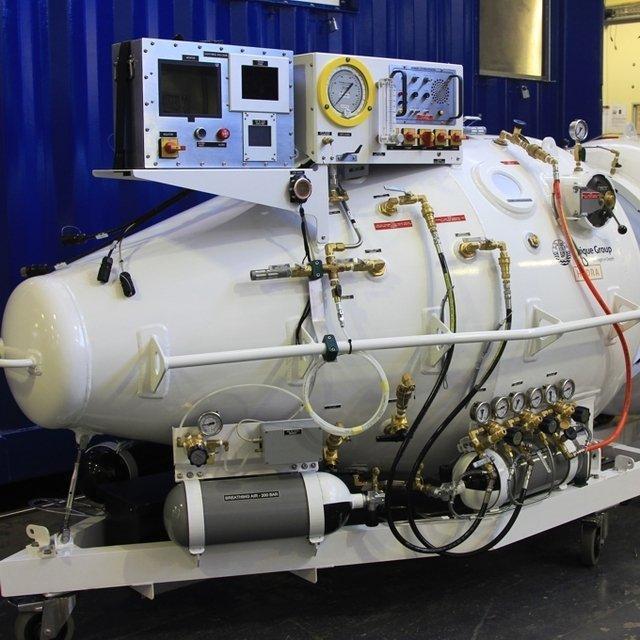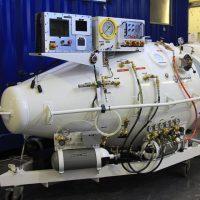 Diving + Life Support
UG TDC 1100/55: Transport Chamber
Unique Group's TDC 1100/55, Transport Chamber helps transport an injured diver and an attendant from an offshore location to an onshore medical facility. The transport chamber has minimal risks involved and is built according to the latest certified design codes for better efficiency.
Features
Built according to design codes approved by Lloyd's Register
Chamber pressure vessel certified by Lloyd's Register
Aluminium-made pressure vessel for light and durable construction
Dual view-ports and a medical lock
Waterproof cover
Backup battery mounted to the chamber
Specifications
Detailed Dimension: 2750mm x 1500mm x 1550mm (L x W x H)
Chamber Weight: 520kg
Volume: 1500l
It has an environmental conditioning system that has a 4000BTU air cooled chiller with interconnected hoses, a handling frame, and internal conditioning unit
Includes UG 500 Carbon Dioxide Scrubber
Has a portable 12VDC supply unit
Applications
Applicable to transportation of injured divers and their attendants to medical facilities with minimal risks, proper monitoring, and communication.