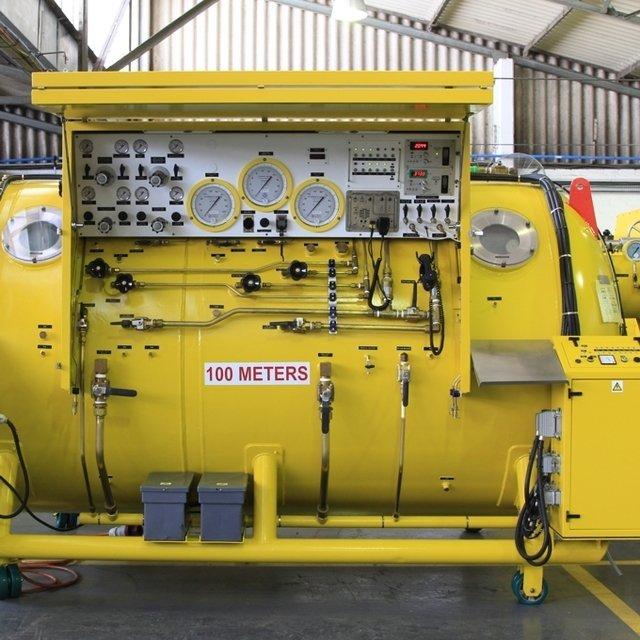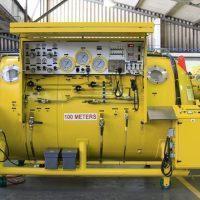 Diving + Life Support
UG TDC 1800/55: Mobile Reception and Treatment Chamber (6-Man)
Unique Group's TDC 1800/55 is a mobile and deployable chamber with 6-man hyperbaric reception and decompression facilities. Its STANAG NATO female mating flange makes it possible to mate with 1-man or 2-man transport chambers.
Features
55m working depth
Built according to certified design codes under the Lloyd's Register
Chamber control panel
Two view-points and a medical lock available with TDC 1800/55
Specifications
The chamber has an onboard environment conditioning system
Includes 4000 BTU air cooled chiller with interconnected hoses, a handling frame, and internal conditioning unit
Has a 7l Hyperbaric Fire Extinguisher
The chamber also has a waterproof cover
Includes a calibration chart including 4 x 6ltr Cal Gas
It has cylinders with regulators and interconnected hoses
Applications
Applicable to transferring occupants from an offshore location to an onshore location with visual monitoring facilities and extra equipment.