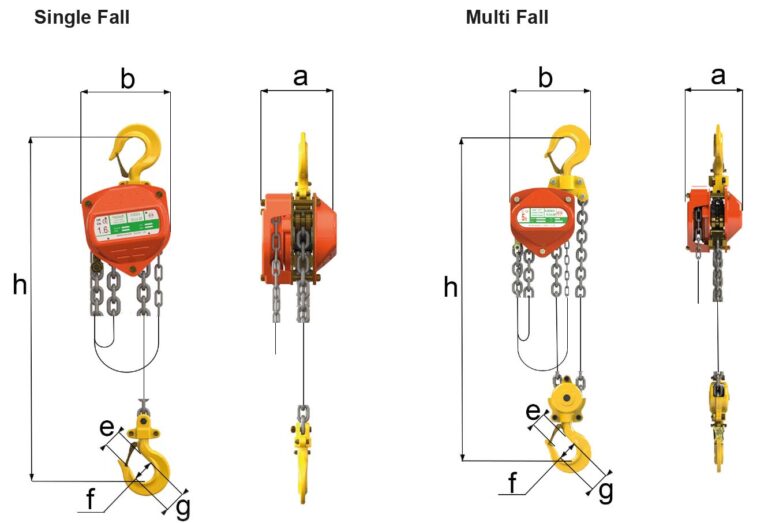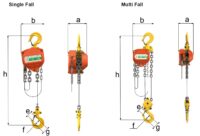 Lifting + Mooring
William Hackett: WH SS-C4 QP Chain Hoist
The William Hackett SS C4 QP chain hoist incorporates the four-pawl mechanical engagement functionality. The unique and patented pawl design enhances the capabilities of the hoist allowing all four pawls to engage with the ratchet gear in an offset configuration allowing finer adjustment and tensioning capability while maintaining pawl/ratchet engagement. This improves the hoist's resilience to failure.
Features
WORKING LOAD LIMIT RANGE: 500kg to 50 tonnes.
LIGHT LOAD CAPABILITY: Tested and certified at 2% of the chain hoist rated capacity.
QUAD PAWL (QP): Endurance tested to twice the industry norm.
SAFETY FACTOR: 4:1
STAINLESS STEEL FIXINGS: Used throughout the hoist
BRAKE COMPONENTS: Corrosion protected.
FLEETING/CROSS HAULING: Independently tested (test report 2550-7615) for fleeting or cross hauling applications up to 45° from the vertical without deration of the WLL.
Specifications
LOAD CHAIN: Corrosion protected Grade 8 load chain offered as standard, with the option of calibrated Grade S (6) 316L stainless steel load chain, hand chain and bottom hook (stainless steel bottom hooks are only available for 500kg and 1 tonne units).
TEMPERATURE RANGE: -40°C to +120°C.
MARINE PAINT: AkzoNobel Interpon D1010 Premium
Corrosion Resistance 1,000 hours according to DIN EN ISO 9227.
PROOF TESTED: 500kg to 10 tonne hoists are proof tested to 1.5 times the Working Load Limit. 15 tonne to 50 tonne hoists are proof tested to 1.25 times the Working Load Limit.
OVERLOAD LIMITER: available as an option upon request.
MANUFACTURED AND PROOF TESTED in the U.K.
Application
Specialised subsea
Splash zone lifting applications