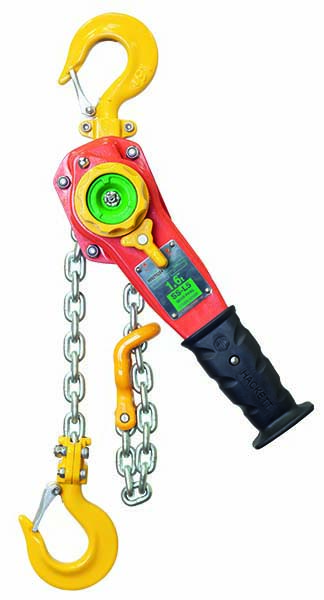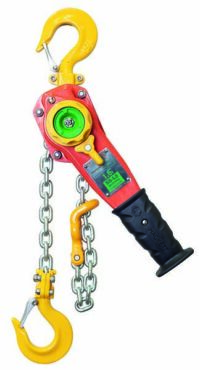 Lifting + Mooring
William Hackett: WH SS-L5 QP (Quad Pawl) Lever Hoist
The William Hackett SS-L5 QP lever hoist incorporates the four pawl mechanical engagement functionality. The unique and patented pawl design enhances the capabilities of the hoist allowing all four pawls to engage with the ratchet gear in an offset configuration allowing finer adjustment and tensioning capability while maintaining pawl/ratchet engagement.
Features
LIGHT LOAD CAPABILITY: the SS-L5 QP is tested and certified at 2% of the lever hoist rated capacity.
QUAD PAWL: quadruple safety with four pawls individually engaging with the ratchet gear.
DABS (DUAL ANTI-LOCK BRAKE SYSTEM): allows the load chain to be adjusted in freewheel mode without locking the brake.
LOAD CHAIN: the SS-L5 QP (Quad Pawl) lever hoists are fitted with load chain that fully complies with international standard BS EN818-7 Grade T (8).
MARINE PAINT: AkzoNobel Interpon D1010 Triplex.
Specifications
WORKING LOAD LIMIT RANGE: 800kg to 15 tonnes
Corrosion Resistance 1,500h according to DIN EN ISO 9227
British Standard BS EN13157:2004+ AI:2009
American Standard ASME B30.21-2014
Australian Standard AS 1418.2-1997
South African Standard SANS 1594:2007
NORSOK R-002:2017
Application
Specialised subsea
Splash zone lifting applications