Leading integrated offshore solutions provider, Unique Group's UK Buoyancy & Ballast division recently supplied enclosed buoyancy bags to Quest Marine (UK) and its German partner, BVT Chartering, for a project that involved the refloating and removal for inspection and repair of the Seute Deern, a three-masted tallship moored at the German Maritime Museum in Bremerhaven.
Following technical discussions and project analysis, 1000t of Seaflex enclosed buoyancy bags – from 5t to 20t in size – were rented and delivered to site along with a system of hoses and manifolds to assist with their filling.
Spreader beams were fabricated locally to facilitate the connection of the multi-attachment Seaflex Inflatable Buoyancy Units (IBU) to the hull. The pumping process began when the vessel was high enough in the water and subsequently towed away.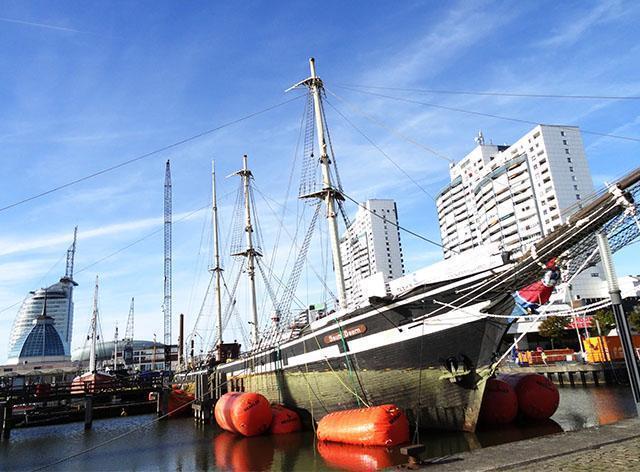 Unique Group's Sales & Site Support Manager for Buoyancy, Ben Board, who provided first-line support to Quest and BVT throughout the project cycle, commented: "We are uniquely positioned to assist with projects such as these, where equipment is required swiftly for what is a one-off job. In such circumstances, salvors can rent bags and accessories from us, cost-efficiently and without the requirement for capex investment. We also provide the required equipment within a matter of days.
"We have the largest hire fleet of buoyancy bags in the world – held not just here in the UK, but throughout a worldwide network of a dozen Unique Group facilities, stretching from the USA to the Far East. We are also able to provide technical support at each stage, including the provision of on-board technicians, if required."
"We have been extremely happy with the support provided to us by Ben and the Unique Group team throughout this project", commented Sam Roaf of Quest Marine.
"They will certainly be the first to be contacted the next time we are preparing for such a project", added Joern Haumueller of BVT Chartering.