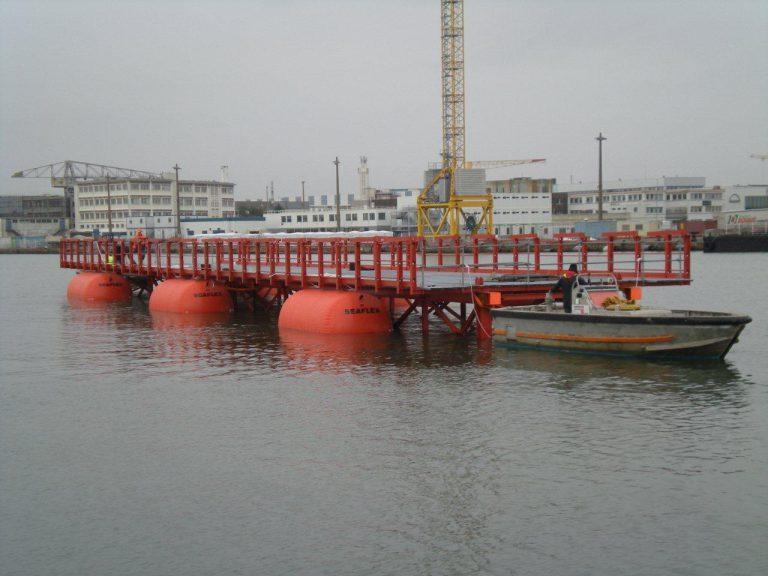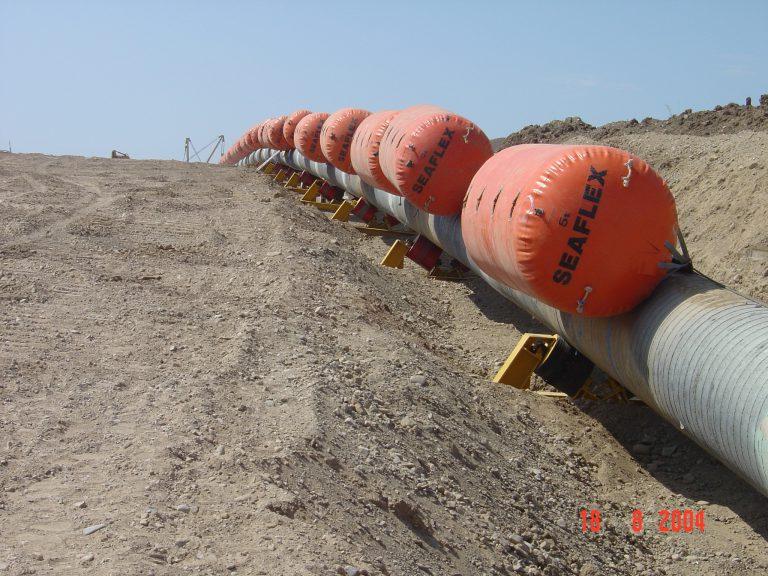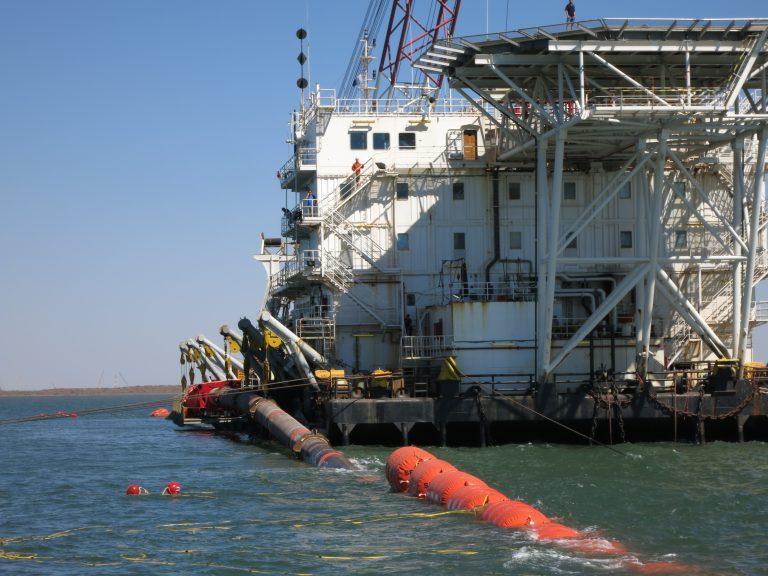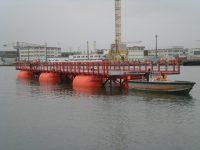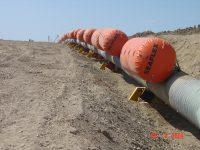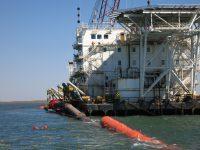 Buoyancy + Water Weights
UG: Inflatable Buoyancy Units
The Inflatable Buoyancy Units (IBUs) are the system of choice where reliable, controllable buoyancy is required. The buoyancy of each IBU can be controlled from the surface during and after operations allowing users to safely apply and remove the load at zero capacity, only activating the buoyancy at the moment it is required.
Features
5:1 design WLL factor (strops 7:1).
Fitted with multiple pressure relief valves to ensure safety during use.
Unique end-strop design prevents stress and bulging on the extremities of the IBU.
Buoyancy of individual or multiple units can be increased or decreased as required from the surface.
Ideally suited to extreme shallow waters
Specifications
Webbing harness includes multiple fixed steel lifting rings fitted with spacing straps.
Integral end strops to prevent rotation.
2 x 3/4 inch BSP standard inflation/deflation valves with 316 stainless steel male Camlock adapter as standard.
Leafield Marine high flow pressure relief valves (PRVs).
Delivered ready for immediate use with universally compliant documentation: IBU specific log book containing certification, service records and operating manual.
Applications
Suited for installation buoyancy on pipeline float-outs, beach pulls and river crossings.
Ideal for pipelaying, shallow-water salvage and towing.
Can be used for vessel and platform draught reduction.