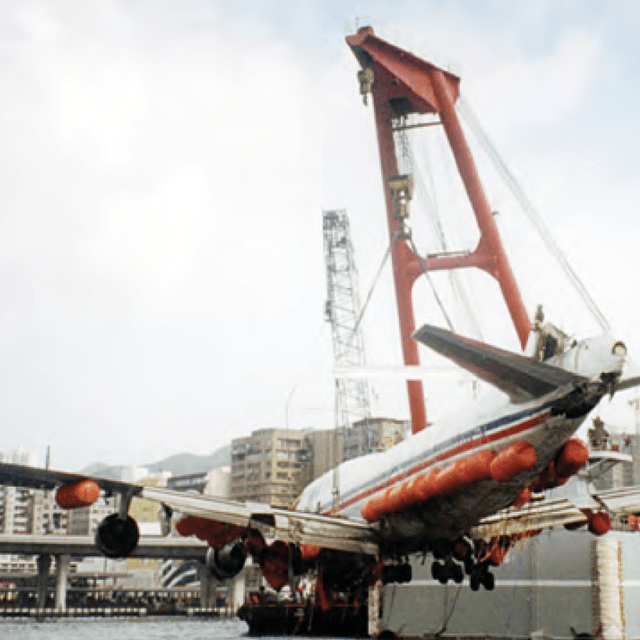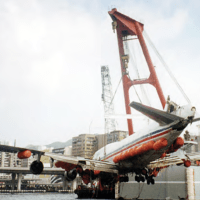 Buoyancy + Water Weights
UG: Salvage
Salvage with Unique Group's Seaflex product line is the choice of professionals for subsea salvage operations, small and large. Seaflex buoyancy bags have been used for quite long now for the salvage of sunken or grounded vessels by vessel owners themselves, diving contractors, salvage specialists, navies and other governmental bodies.
Features
Unique strop i/d system terminating in a closed ring: no risk of incorrect connection leading to in-service failure.
Integral handling ladders on units over 1 ton.
3/4 inch BSP standard inflation valve with 316 stainless steel Camlock end fitting standard on ALBs of 2 tons and above.
Base-operated high flow dump valve.
Industry-leading height to weight ratio: maximising load freeboard where required.
Design service available, to provide optimised solutions for specific tasks
Specifications
Helping you select the best buoyancy unit from our Seaflex product line for your salvage work
Unique Group technicians are available to travel anywhere in the world to guide to the most effective and efficient use of our equipment on the job
We can also help you with any salvage challenges you may be facing in the job with our salvage work specialists
Applications
Small and large subsea salvage operations
Salvage of sunken or grounded vessels by vessel owners, diving contractors, salvage specialists, navies and other governmental bodies