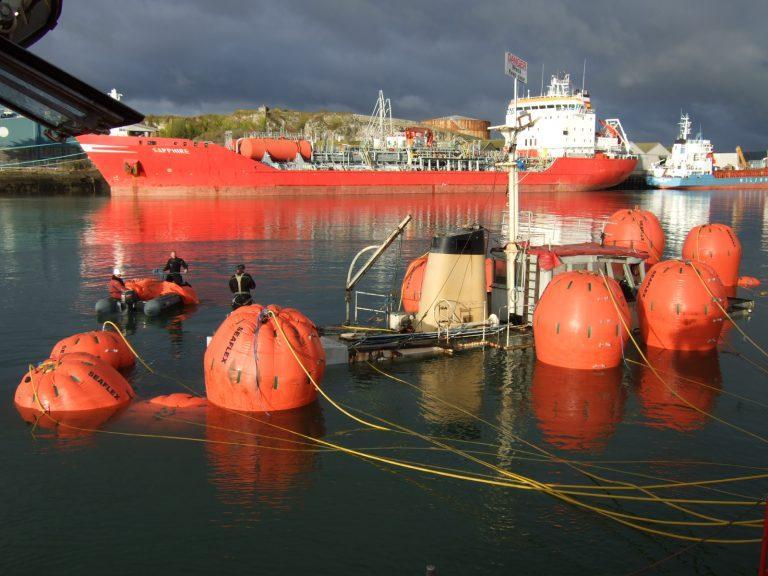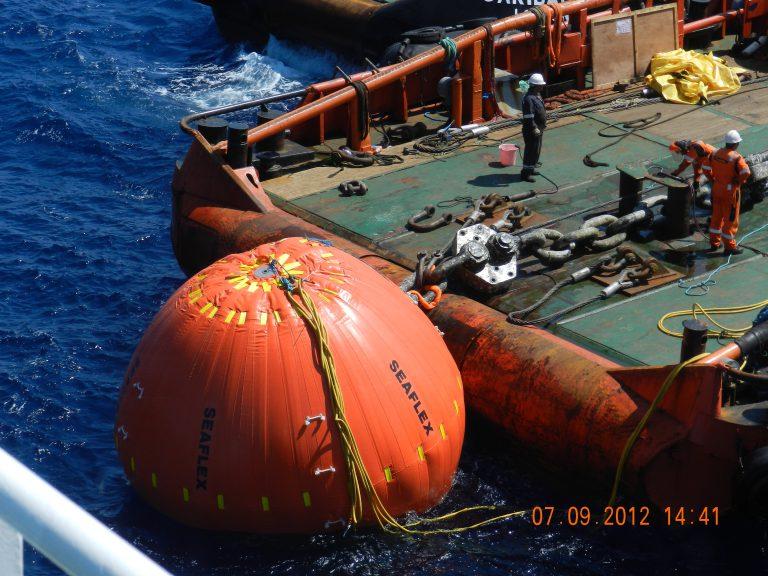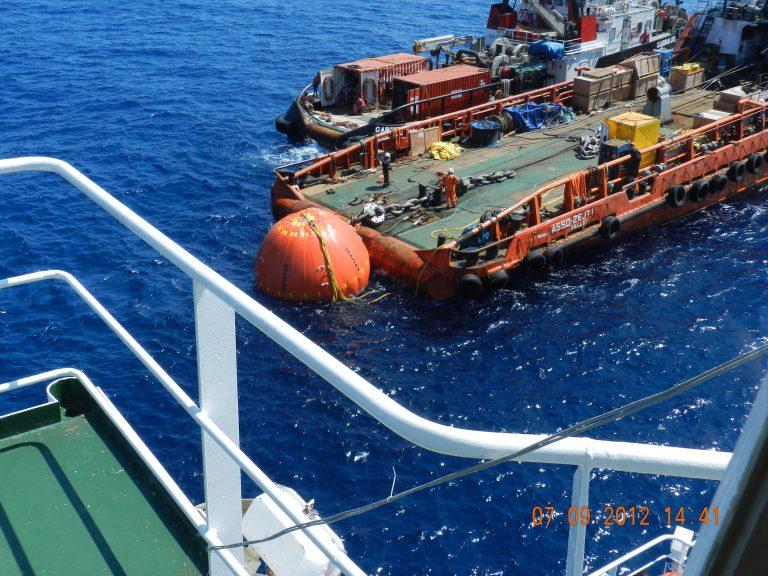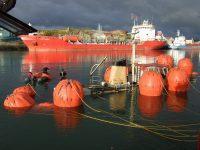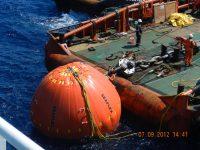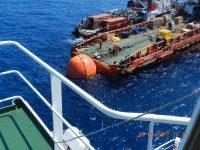 Buoyancy + Water Weights
UG: Air Lift Bags
Unique Group's Air Lift Bags are immensely versatile, and ideal for safely supporting and lifting loads at or from any depth. It is carefully designed, constructed and tested to meet as well as exceed demanding international standards. The bags are delivered ready for immediate use with universally compliant documentation.
Features
Fully compliant with IMCA D-016, and with ABS PDA.
7:1 design WLL factor on the strops.
Overall assembly tested and proven to a 5:1 minimum WLL safety factor.
Tested and proven inverter line attachment point.
High performance structural fabric canopy with RF welded seams.
Specifications
Seaflex DeeTangler™ to enable simple "sort and check" of the strops subsea to avoid twisting and overloading.
Unique strop i/d system terminating in a closed ring: no risk of incorrect connection leading to in-service failure.
Integral handling ladders on units over 1 ton.
3/4 inch BSP standard inflation valve with 316 stainless steel Camlock end fitting standard on ALBs of 2 tons and above.
Industry-leading height to weight ratio: maximising load freeboard where required.
Applications
The single point attachment is ideal for lightening underwater static structures such as pipes and templates.
Used for salvaging vessels from the seabed to the surface.