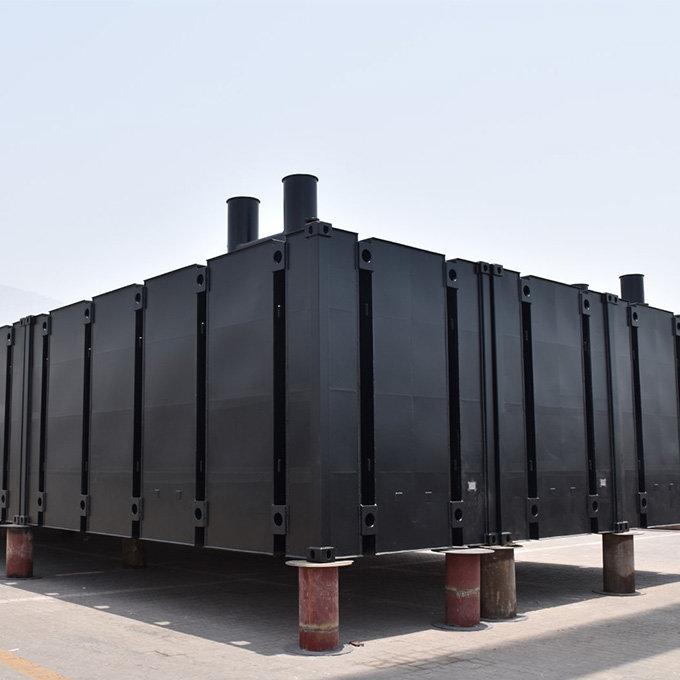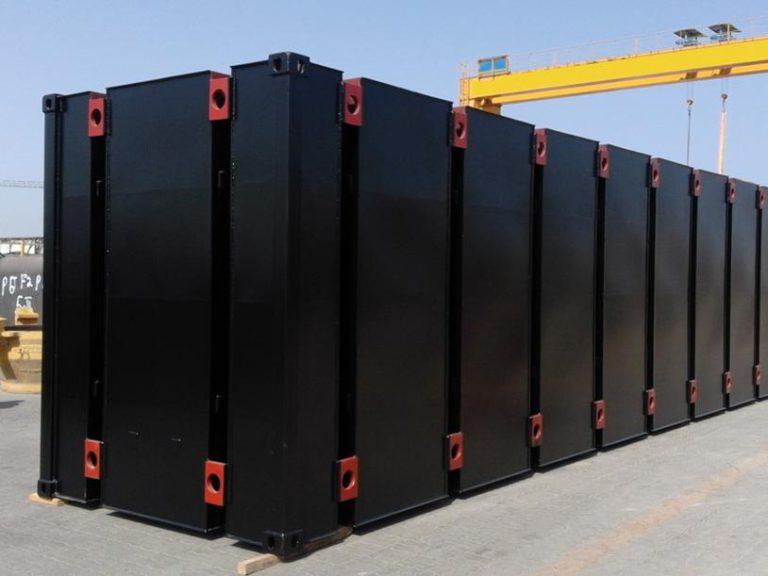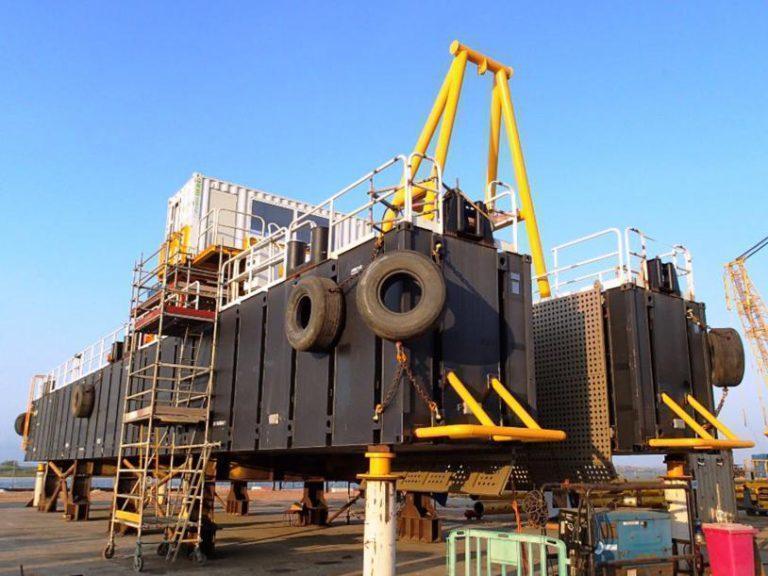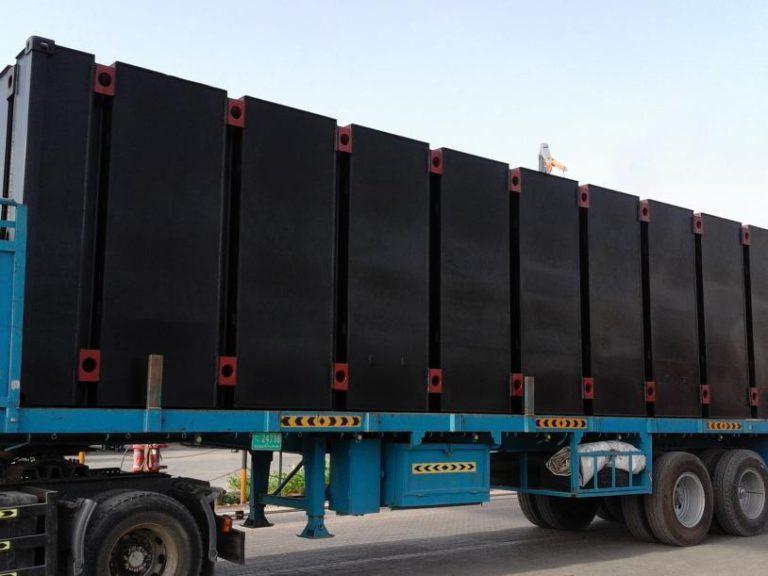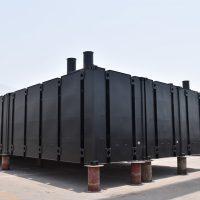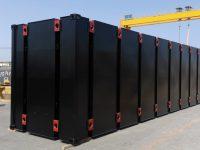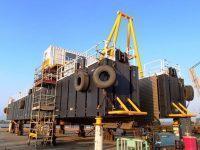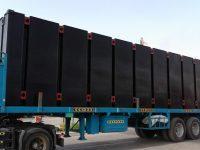 Buoyancy + Water Weights
Innovo Innofloat: Modular Pontoons
Unique Group, in partnership with Innovo, offers Innofloat Modular Pontoons. They offer a fast, robust and lower cost alternative to conventional barges. Innofloat modular pontoons are designed to be placed in the water and assembled into larger units, the shape and size of which can be determined by your operations.
Features
Flat bottom and minimal draft, making pontoons suitable for working in very shallow water.
Twist lock interface between pontoon and truck to aid transportation.
Padeyes for easy lifting.
Can be self propelled by outboard motors or moved using winches.
Each Innofloat modular pontoon is provided with a CSC (Convention for Safe Containers) plate.
Specifications
Deck capacity: 10 (mT/m2)
Designed and built according to the requirements of the International Association Classification Society
Each modular element is classified as a vessel by the relevant classification society (RINA, LR, ABS) meaning equipment can be mounted on the assembled pontoon.
Innofloat modular pontoons can be shipped as standard ISO containers reducing transportation costs and delivery time.
Applications
Land reclamation.
Maritime works.
Surveys.
Geoscience services and drilling.
Accommodation.