Unique Group showcased its Unmanned Surface Vessel (USV) technology and were premium inaugural sponsors for Winterfest '21 organised by Australian Maritime College (AMC) Search from 26th July to 5th August at Beauty Point and Lake St Clair, Tasmania. Winterfest '21 brings together Maritime Autonomous System (MAS) operators, manufacturers, and developers to demonstrate their capabilities.
During the event, Uni-Pact USV was operated for several hours in autopilot mode in company with other MAS, demonstrating the system's operational capabilities in a controlled environment. Unique Group are also pleased to have provided Uni-Pact to support AMC's first MAS operators' course conducted in June this year.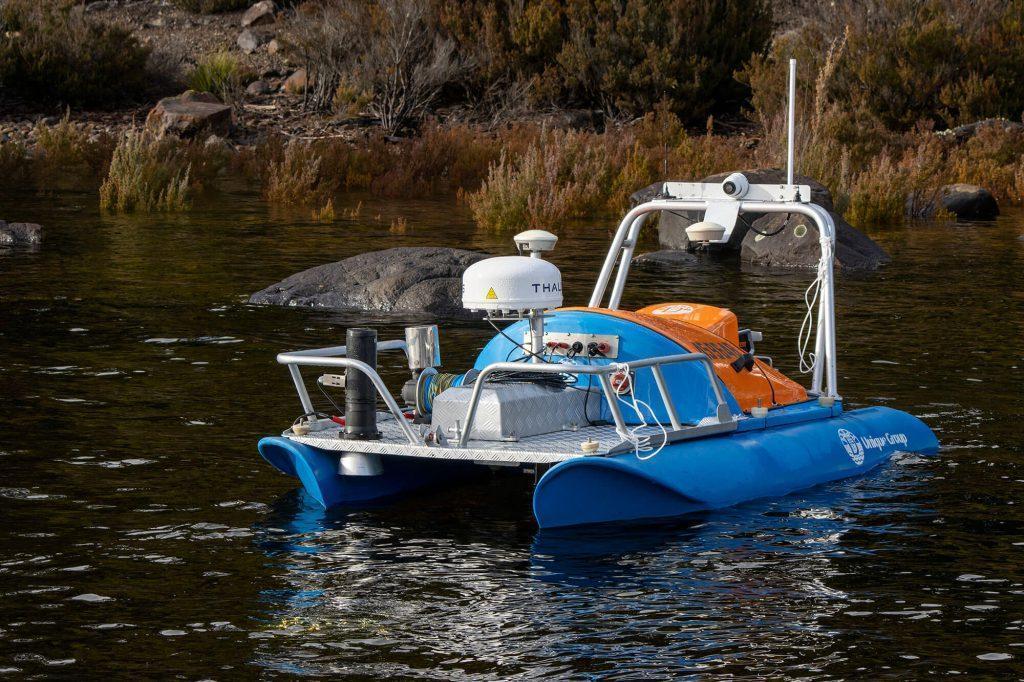 Speaking about the event, Manager Defence & Autonomous Systems at AMC Search, Chris White commented: "This is a scientific event where academic institutions and the Autonomous Maritime industry come together to share knowledge and collaborate. We are glad to have Unique Group as a partner for Winterfest '21."
"Winterfest '21 provided an excellent opportunity for Unique Group to showcase our USV capabilities to a focussed audience. It was great to see Uni-Pact operating in the challenging conditions of the Tasmanian Central Highlands, and to support AMC Search through their operators' course earlier this year," added Cory Brooks, Country Manager – Australia at Unique Group.