The early days of May 2019 brought another successful deployment of Unique Group's Seaflex branded SeaSerpent, with another satisfied global offshore installation contractor.
Following technical discussions dating back more than a year with the Seaway Offshore Cables team based in Leer, Germany, and then commercial discussions with Subsea7's Paris office, over 5km of SeaSerpent product was ordered for delivery within the first weeks of 2019. In addition, dedicated launch & recovery pedestals and 4000 of our SeaBuckles for ease of attachment to and release from the umbilical, were supplied.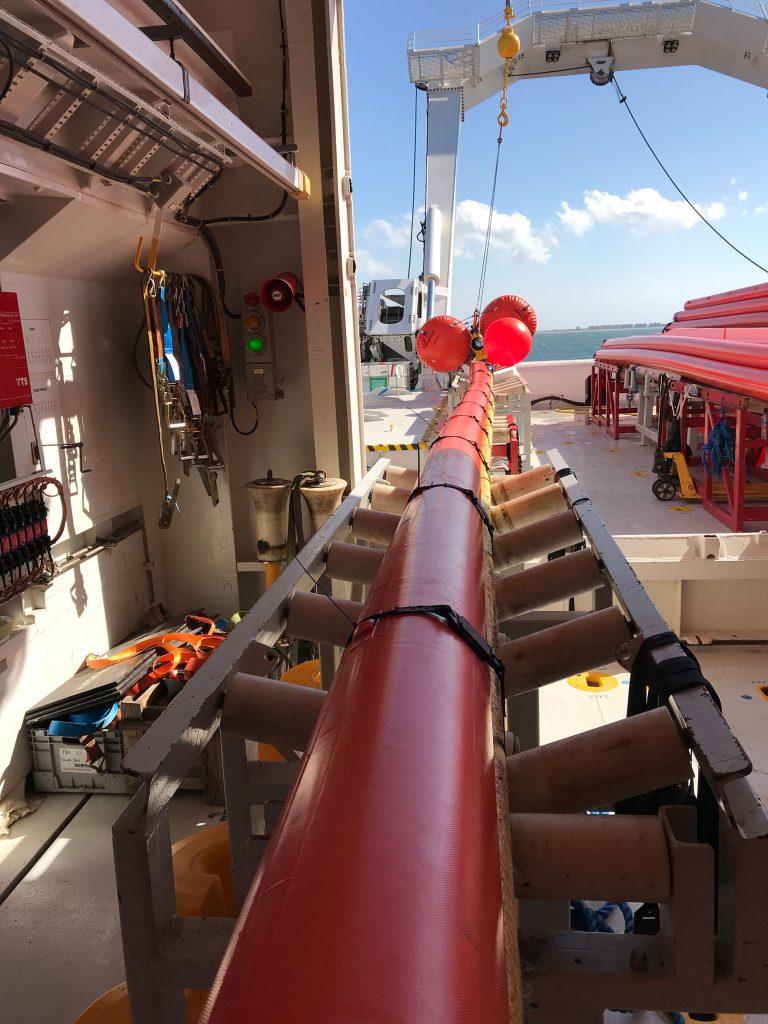 Our UK based Site Support Manager Ben Board and Site Technician Trevor Barton were stationed on the barge to provide initial training on the system and to ensure the most effective use of the system during the landing of the cable.
Unique Group Buoyancy & Ballast division's Global Sales Manager Chris Sparrow noted, "Here we have yet another market-leading EPIC contractor selecting our SeaSerpent for a high-profile, cable-landing project due to the speed, efficiency, safety and security it brings to such operations. With the worldwide increase in cable laying over the past few years due to advances within the telecommunications and renewable energy sectors, more contractors than ever before are now specifying the SeaSerpent for such operations and benefitting from the world-class technical support we can offer around it – from initial enquiry through to assistance on the barge as the cable is landed."
Email buoyancyballast@uniquegroup.com for more information about the value which the SeaSerpent could bring to your cable-laying operations.