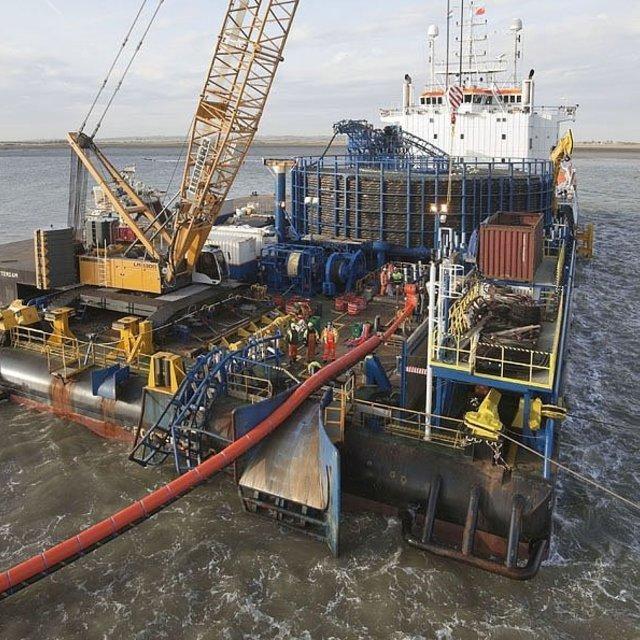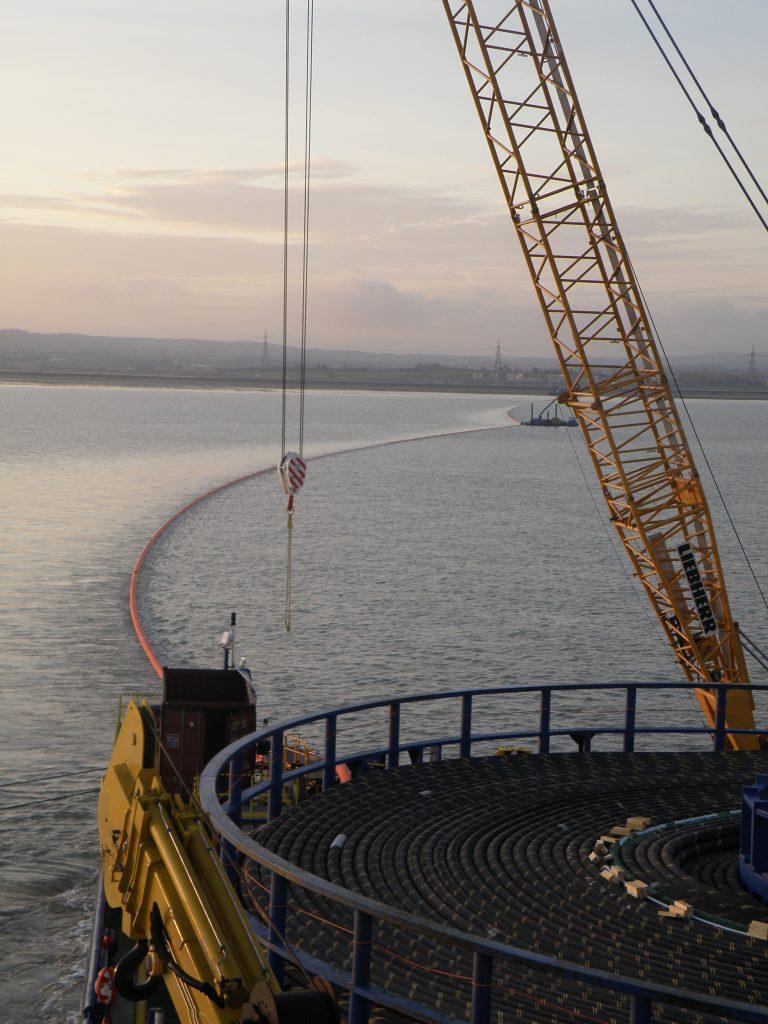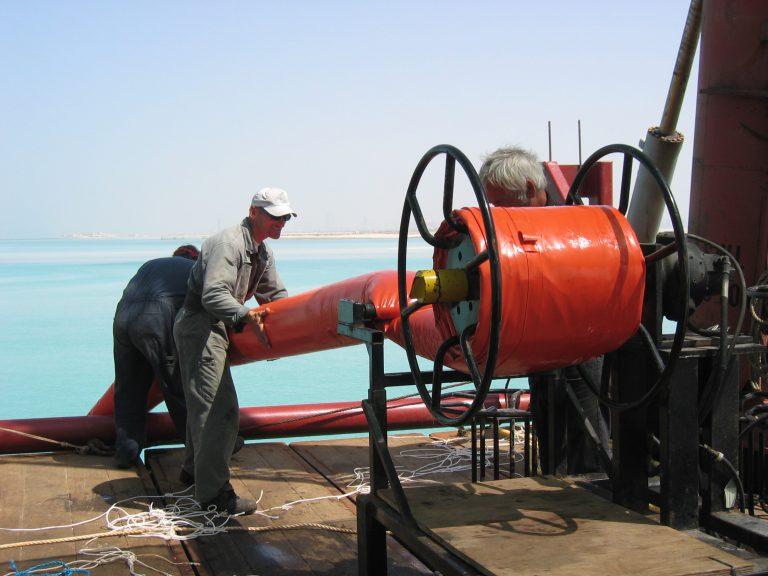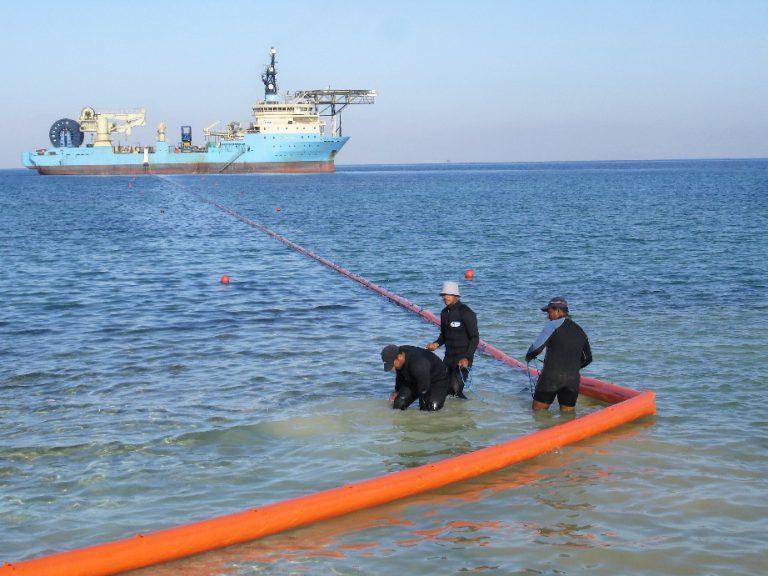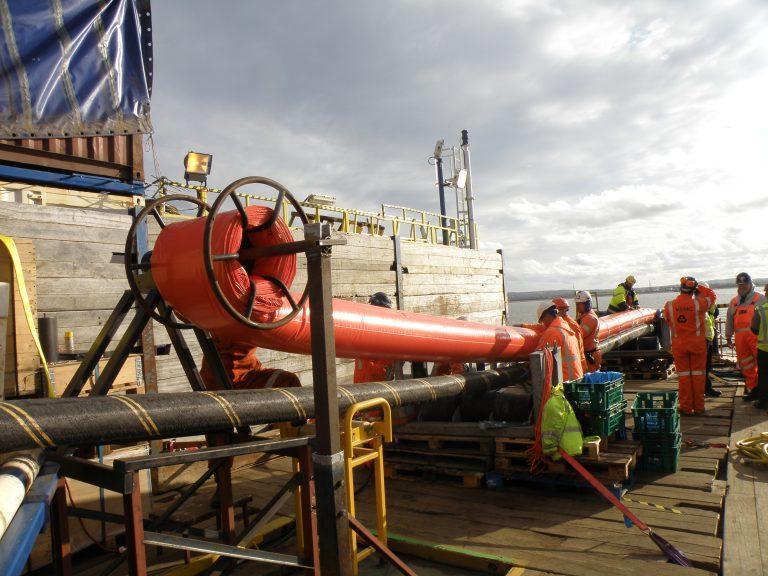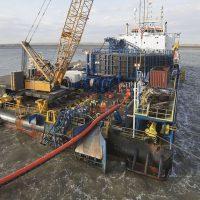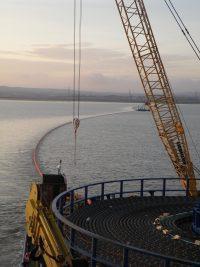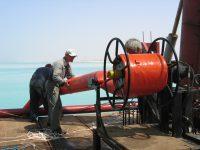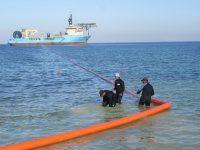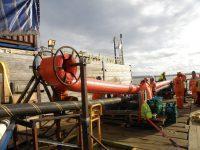 Buoyancy + Water Weights
UG: SeaSerpent for Cable Laying
Unique Group's Seaflex product line offers SeaSerpent for Cable Laying. It is a cable installation buoyancy system that promises safety, efficiency and flexibility by becoming the industry's system of choice for installing cables in shallow water. A continuous inflatable tube directly attached to the cable at 1 to 1.2 metre spacing intervals to suit the cable weight.
Features
Tested and proven to greater than 3:1 over maximum working pressure.
Supports cable fully and gently, with reduced risk of kinking
No stress point loads.
50% reserve buoyancy factor at maximum working depth
No need for excessive cable tension
Compact and therefore cost-effective to ship, store and deploy
Specifications
Lift capacities from 40-170 kg/m
Type 3000-4-13: 355 mm Lay Flat Width, 226 mm Inflated OD, 40 kg/m Buoyancy, 43 kg Weight 50 m section
Type 3000-3-10:480 mm Lay Flat Width, 306 mm Inflated OD, 74 kg/m Buoyancy, 54 kg Weight 50m section
Type 3000-2-7: 730 mm Lay Flat Width, 465 mm Inflated OD, 170 kg/m Buoyancy, 76 kg Weight 50 m section
Applications
Installs cables in shallow waters.
Easily assists to lift and reposition a cable to hit a trench.
Sections of cable can also be easily towed to installation sites several kilometres from the launch point.