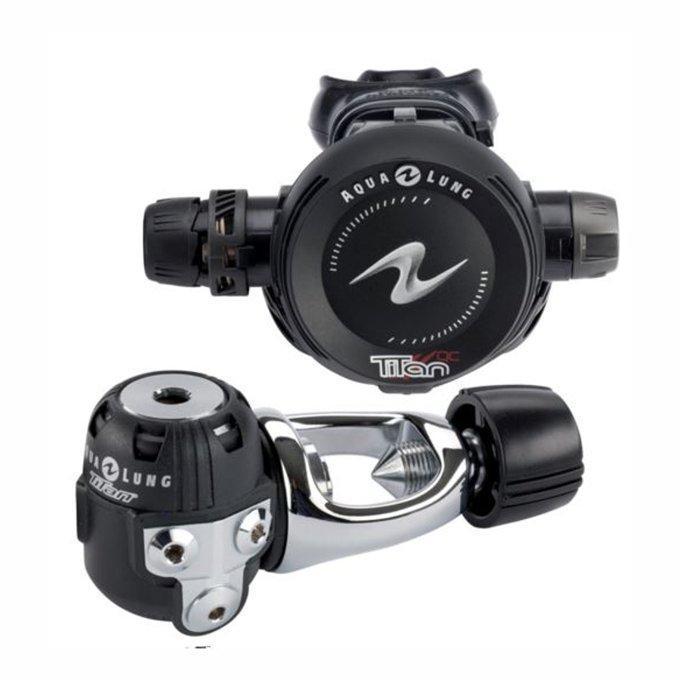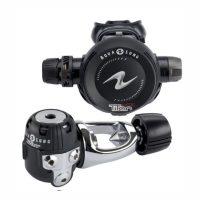 Diving + Life Support
Aqualung Titan: 1st/2nd Stage Regulators
Unique Group offers the Aqualung TITAN 1st/2nd Stage Regulators, a balanced diaphragm mechanism used for providing ease of breathing and consistent performance. The titan 1st stage regulator features a T-shaped compact and light design with 2 HP and 4 MP ports. The 2nd stage is a mid size, high performance demand valve that features a venturi knob which stops unwanted free flow when the regulator is out of a divers mouth.
Features
ComfoBite: Soft yet sturdy and reduces jaw fatigue with its unique palate bridge.
Reusable Clip: Perform quick and easy mouthpiece changes using the removable, reusable clip.
Clipped Deflector: Simple maintenance made possible by a reduced number of components and easy access to the exhaust valve through a clipped deflector.
Venturi Knob: Easy control: the in-line ergonomic Venturi knob lets you make precise adjustments, even while wearing gloves.
Polyurethane Purge Cover: Rugged, durable polyurethane purge cover is abrasion-resistant, tear-resistant, minimises inhalation effort, allows easy water purging, and helps protect against shock.
Specifications
Mechanism: Demand valve, downstream poppet
Cracking Effort: 2.5 to 4 mbar (36 to 58 mpsi)
Venturi adjustment knob: Yes
Box bottom, deflector, Venturi vane: ABS
Purge Cover: Polyurethane
Applications
Commercial diving applications for consistent breathing and performance.