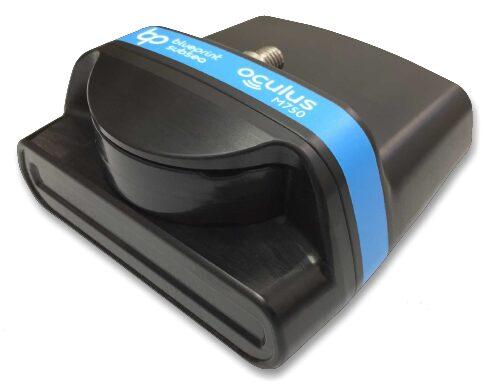 Survey Equipment
Blueprint Oculus M-Series: Multibeam sonars
Availability: Ex-Rental Sale, Rental, Sale
The Oculus M series multibeam sonars are a new generation of compact imaging sonar, designed for use across a wide variety of underwater applications. Their small form factor makes them ideally suited for deployment onto micro sized platforms, while their rugged construction also makes them an excellent choice for larger work-class vehicles and subsea infrastructure.
Features
Depth rating to 500m
Frequencies from 375kHz to 3.0MHz
Operating ranges from 0.1m up to 200m
Wide 130? horizontal and 20? vertical apertures
Angular resolutions of down to 0.25?
Specifications
125mm long x 122mm wide x 62mm high
Anodised aluminium construction
Weight: 980g (air) and 360g (water)
Operating temperature range: -5?C to +35?C
Storage temperature: -20?C to +50?C
Applications
Suitable for small inspection-class ROVs
Ideal for larger work-class platforms.