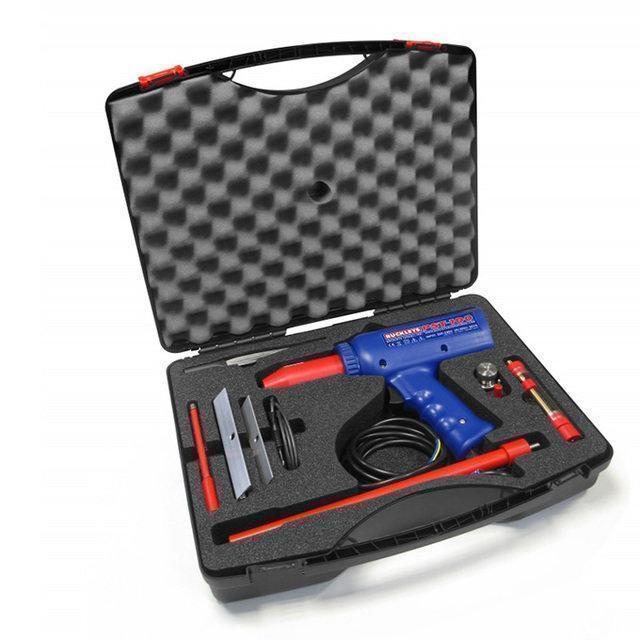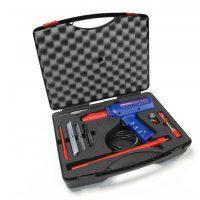 Survey Equipment
Buckleys PST-100: Spark Tester Complete Kit (110V AC)
Availability: Sale
Unique Group offers the Buckleys PST-100 Spark Tester Complete Kit (110V AC) high-frequency hand-held AC spark tester, which is the perfect solution for quickly and easily inspecting thick coatings and linings. With a coating thickness range of 3mm to 30mm, this tester can be used in a wide variety of industries.
Features
Lightweight
Mains powered
Adjustable output voltage
Power limited output for operator safety
Coating thicknesses of between 3mm and 30mm
can be tested
Specifications
Output voltage range: 10 – 55kV
Output: Pulsed ring
Mains voltage: 230V AC 50/60 Hz
Weight (unit only): 1.05Kg
Dimensions (unit only): 32 x 23 x 7.5cm
Applications
Widely used for testing butt-welded and overlap joints
Ideal for the plastics and rubber industries
Suitable for petro-chemical and pipeline construction industries.
hbspt.forms.create({
region: "eu1",
portalId: "25691731",
formId: "627be9e6-ad13-4e41-afb3-52ec95551a5b",
css: "",
target: "#hs-product-form"
});