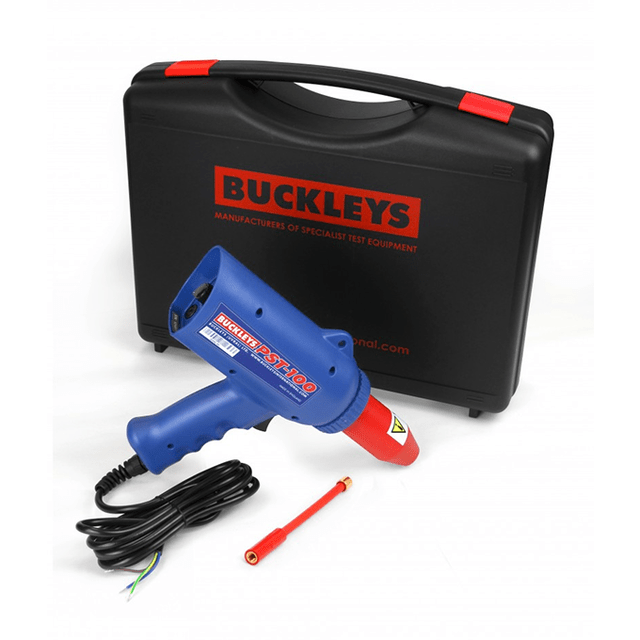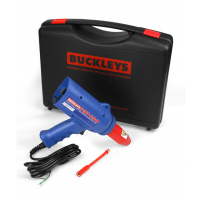 Survey Equipment
Buckleys PST-100: Spark Tester Standard Kit (230V AC)
The Buckleys PST-100 230V Spark Tester Standard kit provides a quick and cost effective method of inspection on thick coatings and linings. Coating thicknesses of between 3mm and 30mm can be tested.
Features
Coating thicknesses of between 3mm and 30mm and has a convenient foot switch to operate the sparker.
The PST-100 has simple buttons that allow the surveyors to choose the frequency of the pulses from 1 to 40kHz and the duration from 100 microseconds to 10 milliseconds.
Its compact design makes it ideal for use in confined spaces, such as when testing cables in a wall or under the floorboards.
Designed with a flexible test probe, it can be used to test butt-welded joints on thicknesses up to 30mm.
Works by passing an AC current through a coating or lining and creating an arc between its tip and the surface of the material being tested.
Specifications
Output voltage range: 10 – 55kV
Output: Pulsed ring
Mains voltage: 230V AC 50/60 Hz
Weight (unit only): 1.05Kg
Dimensions (unit only): 32 x 23 x 7.5cm
Applications
Widely used for testing butt-welded and overlap joints
Ideal for the plastics and rubber industries
Suitable for petro-chemical and pipeline construction industries.