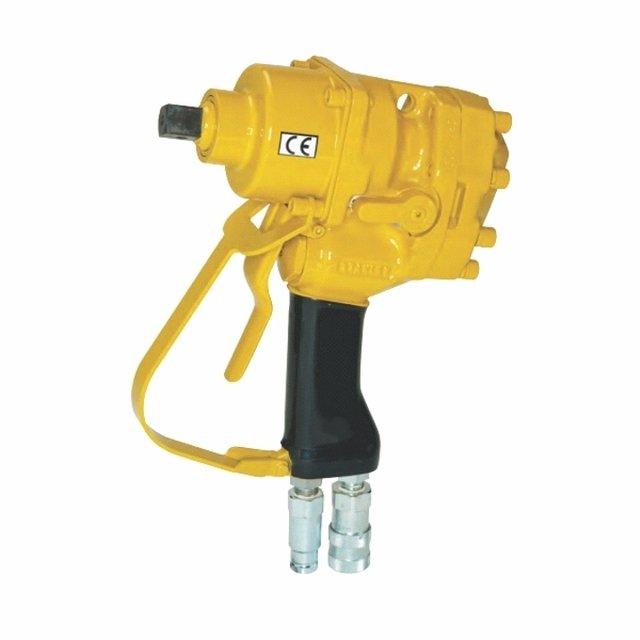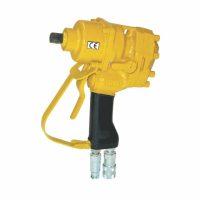 Diving + Life Support
Stanley IW 12: Light-Medium Duty Hydraulic Torque Wrench
The Stanley IW 12, Light-Medium Duty Hydraulic Torque Wrench is a ¾" square drive impact wrench that's perfect for underwater bolting and drilling. The IW12 has a sturdy swing hammer impact mechanism with adjustable impact intensity from 250 to 1200 ft lbs (340 to 1632 Nm) of torque and is powered by a Stanley integrated Hyrevz motor.
Features
Stainless steel spools and fasteners
Adjustable impact intensity
Durable swing hammer mechanism
Cast-in lifting eye
Oversized trigger with guard for operator comfort
Specifications
Capacity: ¾" prime prime /19mm Square Drive
Torque: 250 – 1200ftlbs / 340-1632Nm
Flow Range: 4-12gpm / 15-45lpm
Working Pressure: 1000 2000psi/70-140bar Full Relief Setting: 2250psi /155bar
Weight: 14lbs / 6.4kg
Applications
This wrench can be used for a variety of hydraulic circuits, and permits underwater bolting in the most demanding applications.