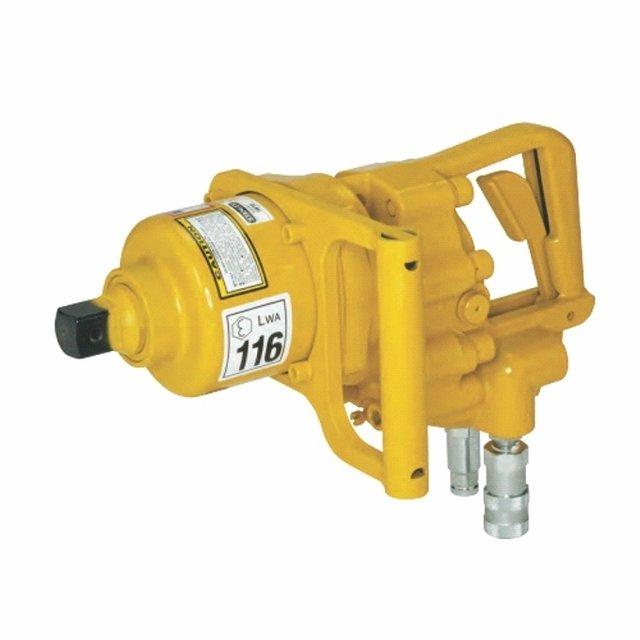 Diving + Life Support
Stanley IW 16: Medium-Heavy Duty Hydraulic Torque Wrench
Designed for the most challenging underwater bolting applications, the IW 16, Medium-Heavy Duty Hydraulic Torque Wrench is a heavy duty 1-inch square drive impact wrench. It is powered by a Stanley Integral Hyvrez Motor and the durable swing hammer impact mechanism with adjustable impact intensity from 500 to 2500 ft lbs works like a charm.
Features
"D" style grip handle with multi-position assist handle and inside trigger
Painted in hi-visibility yellow
Integral Stanley Hyrevz gear motor produces high torque
Stainless Steel spools and fasteners
Forward-Reverse with variable speed
Specifications
Weight- 26lbs(12kg)
Length- 14.5in
Width – 4.5in.
Input Flow Range – 7 – 12 GPM (26 – 45 LPM)
Connect Size and Type – 38 in. Adaptor to -8 SAE Port
Applications
Can be used in a wide range of applications for subsea tooling