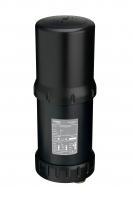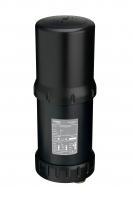 Survey Equipment
Tritech Super SeaKing DFP: Dual Frequency Profiling Sonar
Availability: Ex-Rental Sale, Rental
The Super SeaKing DFP dual frequency profiling sonar uses the latest technological advances available in transducer design. Using composite transducer technology this mechanical scanning profiler offers substantially increased ranges and image resolution.
Features
Simultaneous use with SeaKing sensors
Robust, reliable, proven design
High quality profile data
Easy system integration Features
Dual frequency transducer
Specifications
The operating bandwidth is 600kHz to 1.1 MHz
The beamwidth is between 1? conical and 2? conical
The pulse length is 20 – 200?s
The scan resolutions are 0.45?, 0.9?, 1.35? 1.8?
The weight of the product in air is 3.5kg (aluminium)
Applications
Underwater surveying of bridge supports
Pipeline and trench profiling
Precision positioning of mattresses
Storage tank survey