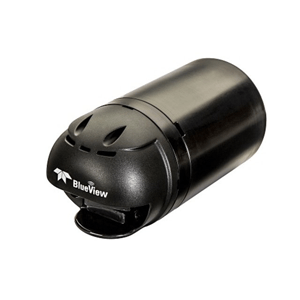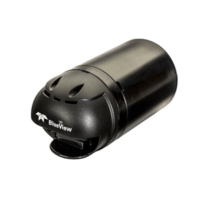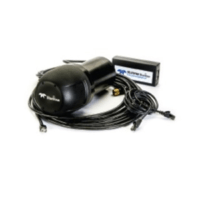 Survey Equipment
Teledyne Blueview M900: Dual-Frequency Sonar
Teledyne BlueView M900 2250 series includes a 900kHz with 130 degree field of view and 2250kHz with 130 degree field of view in a compact package. The field of view has been increased by over 125% from the previous dual frequency model. This forward looking Imaging Sonar is part of a complete family of high-performance imaging sonar systems engineered for multi tasking applications and flexible deployment options.
Features
Intuitive, easy-to-use interface.
Crisp, detailed real-time imagery.
On the fly point-to-point measurements.
Video synchronisation.
Georeferencing.
Specifications
Weight in air: 9.5kg
Weight in water: 0.45 kg weight in water
130 degrees field of view (sonar)
Maximum range of 100m –  900kHz    10m – 2250kHz
Dimensions (L x W x H): 219mm x 127mm x 127mm
Applications
ROV navigation and area survey
Object detection and target tracking
Obstacle avoidance and close-range high-resolution object identification
Operations monitoring and equipment/tool placement
Search and recovery