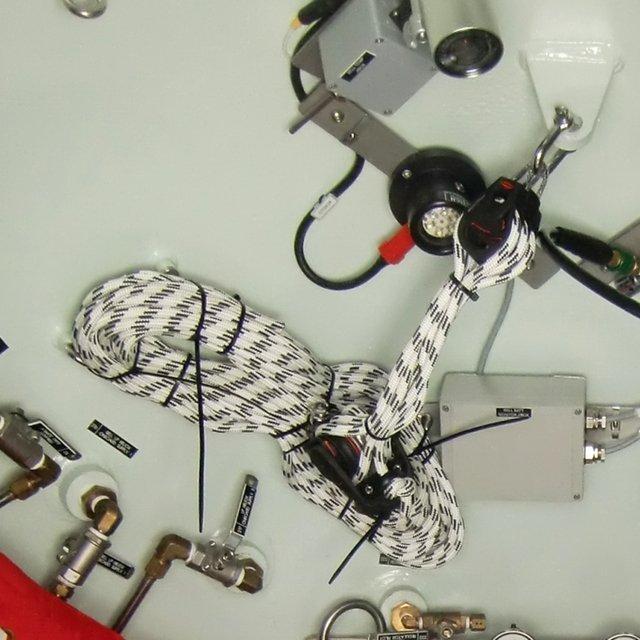 Diving + Life Support
UG: Unconscious Diver Recovery Hoist
Unique Group presents the Unconscious Diver Recovery Hoist, a reliable and CE certified device used in the emergency recovery of the diver into the bell.
Features
Hoist assembly includes a 10mm rope on a triple block pulley, a bow shackle, and a spring snap hook.
Rope length can be cut to suit the client's requirements.
Device is CE-certified under EN 13157 (Machinery Directive), and according to LOLER Regulation 5, used for human suspension.
Specifications
Work Length:30m
Thickness:10mm
SWL:200 kg