Global innovators in subsea technologies and engineering, Unique Group has teamed with Hybrid Robotics Inc., to develop their own Uni-Winch Mini, Tether Management System, to support its in-house developed Unmanned Surface Vessels (USV) program.
The development of the Uni-Winch Mini offers the USV marketplace a small footprint, low weight, remotely operated winch (web interface & API), suitable for USV operations. The system is the culmination of 12 months' detailed development work where Hybrid Robotics have re-developed its system to meet Unique Group's needs.
The Uni-Winch Mini comes with a low weight of 20kg, making it highly portable and easy to use in different environments. It has a small footprint (605mm x D 220 x H 255mm) that allows for convenient storage and transportation. With a tether capacity of 4mm (0.16") x 350m – 7.6mm (0.3") x 100m and a tether range of 4-13mm, this system is versatile enough to cater to different tethering needs. It also features a drum diameter of 75mm and a spool speed of up to 25rpm, allowing for smooth and seamless operation. Additionally, the system comes equipped with a slipring and level wind, further enhancing its functionality.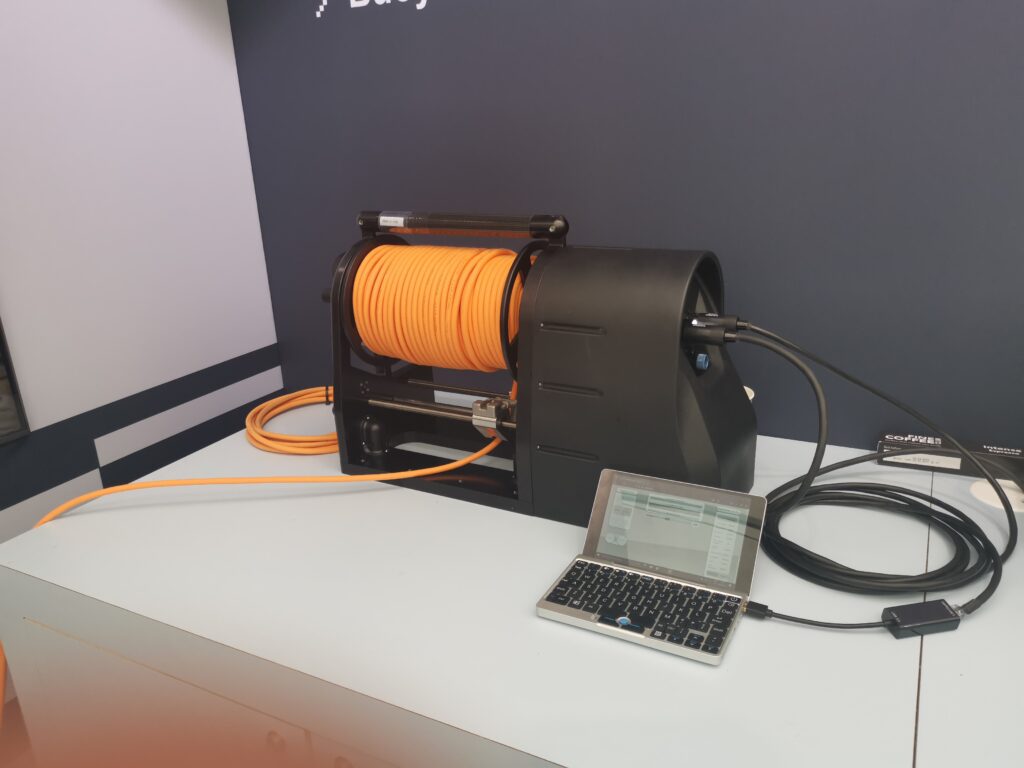 Chris Blake, Vice President Survey added: "We are thrilled to announce our partnership with Hybrid Robotics Inc. and the development of the innovative Uni-Winch Mini. This compact new product has been designed and manufactured to enhance USV and small boat operations globally. At Unique Group, we are constantly working towards building efficient and sustainable solutions, the Uni-Winch Mini is the result of detailed development work, and we look forward to supporting both our in-house and third party USV operations with this game-changing technology."
Unique Group has an exclusive international sales and rental distribution agreement with Hybrid Robotics Inc. and will place systems in strategic locations to support both in-house and third party USVs.
Hybrid Robotics CEO Paul Klug said: ". It was great to see the response from the industry when we introduced our Tether Management System at the Ocean's Business trade show in Southampton. We believe that our innovative solution will play a crucial role in transforming how underwater operations are conducted, making them more efficient, safer, and more cost-effective for various industries, including oil and gas, defense, and oceanographic research."